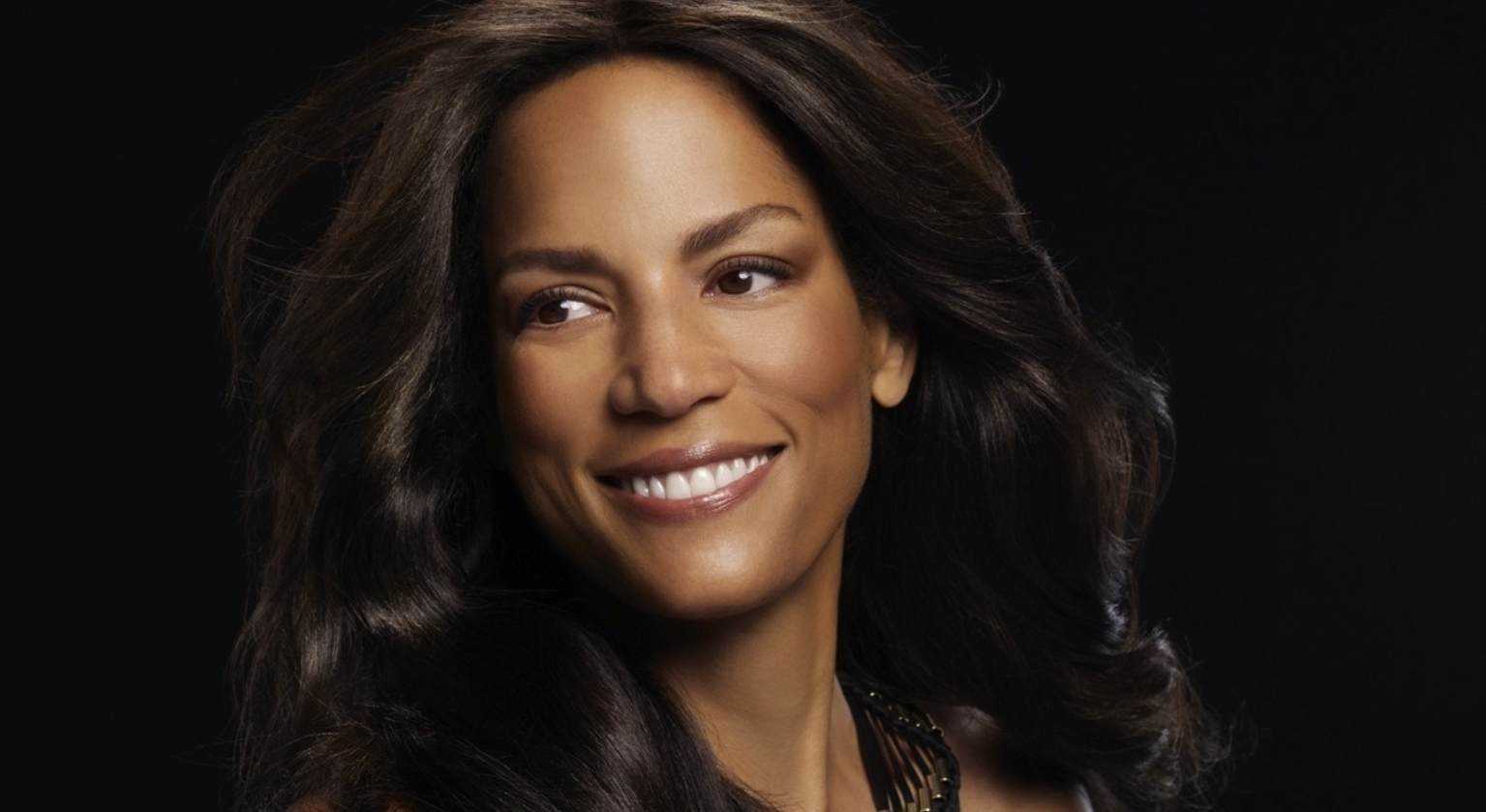 22 Oct

Veronica Webb

Originating from Detroit, Veronica Webb made history in 1992 when she became the first African-American supermodel to secure a beauty contract with a major cosmetics company. She graced the covers of Vogue, Marie Claire, Essence, and Elle and became a favorite on the runway, inspiring some of the greatest fashion designers, including Karl Lagerfeld, Isaac Mizrahi, Todd Oldham, and Azzedine Alaïa, with whom she went to live in Paris as a young model. Celebrated for a pioneering career in fashion, which broadened into acting, writing, entrepreneurship, and philanthropy, Veronica Webb has never lost sight of what matters to her the most—her family and raising four great people.

By Victoria Adelaide | Oct 22. 2018

Victoria Adelaide: What was it like being a model of color in the fashion industry when you started?
Veronica Webb: Well, it was exciting because fashion is a really exciting business. It was the beginning of some great changes. People started to look a lot of different ways and we started seeing more ethnicities on the runway. However, there is still tokenism, where there is maybe only one black girl in every show or only one black girl on every shoot. We see that a little bit less now, but it's still an issue. That's why it's a conversation.

VA: What were the main challenges you faced back then and what are they now?
VW: I think the main challenges were, first, getting the work, especially highly paid work in advertising, things like that. Then, once you got the work, the challenge was, and still is, to be paid equally—and that goes for women of color across the board. We earn less than white women—we just do. But it's not just in the modeling industry.

VA: Nowadays, we see a lot more diversity with supermodels of all ages, shapes, and shades. Do you think this is a new trend that is here to stay?
VW: When you look at the Western world, the main demographic of our population is the baby boomers and then the generation after. The women of that generation make all the purchasing decisions. What's interesting is that these women are now saying, "Youthful sex appeal is not the only thing that we want to spend our money on. We want to spend our money on celebrating where we are in life."
Veronica Webb for Sophie Theallet | Photos by Tiziano Magni (Print & Contact) | Styling – Jenke Tailly | Hair – Leonardo Manetti | Make-Up – Daniel Martin.
VA: At some point, did you ever feel you had a responsibility to be a role model to young girls?
VW: Well, I am the daughter that my mother raised. I was always taught that I have a responsibility to do my best, to present my best self, and do something that matters. So, my first responsibility is to myself and my family to set a good example. I believe that radiates into my public life and everything else I do.
VA: You have a beautiful family. What kind of mother are you? The kind of mother who is also a friend to her children or one who is strict?
VW: I am not their friend; I'm their parent. Each child is different. Children go through phases sometimes and you have to be strict with them. With some children, you don't need to be strict because they are already well-behaved. I have four children. We have a big mix of people here but my main focus is raising my children to be independent, which I think is the key to happiness. I raise them to be self-reliant, to be kind, inquisitive, and to question. Of all my children, what I'm the most proud of is who they are as people.
VA: That's great! On a different topic, I heard that you speak very good French.
VW: Oui, je parle français (Yes, I speak French). (laughs)
I love speaking French. It's Azzedine Alaïa and his partner, the painter, Christoph von Weyhe, who taught me French. To me, that was one of the great things my career as a model allowed me to do. I was able to travel the world and I learned to speak another language. My only regret is that I didn't learn to speak more languages during all those years traveling. I don't speak French very often here in America but I remember my French very well because, at the time, Azzedine and Christoph were like my second parents and I used to speak French with them all the time. I like to watch French movies and I also have French friends, such as fashion designer Sophie Theallet. She was Azzedine Alaïa's first assistant for 15 years. We have known each other since we were 19 and I always speak French with her. Three years ago, Sophie had me open her show, and I have to say that she was also the first one to really force diversity again on New York runways. France had a very positive impact on me and played an important role in my career's development. The welcome I received from French people changed my life; they've been so kind to me. I would never have become Veronica Webb, the top model, without this French chapter of my life.
Veronica Webb for Sophie Theallet | Photos by Tiziano Magni (Print & Contact) | Styling – Jenke Tailly | Hair – Leonardo Manetti | Make-Up – Daniel Martin.
VA: Being a global fashion icon, how do you manage to stay physically at your peak?
VW: I like to take classes. I go to a women's gym where I can see all my girlfriends in class. There's a lot of camaraderie and most women are in my age range, which is fantastic. I do cardio, boxing, yoga, and I walk a lot. If I don't exercise, I get depressed.
VA: Webb on The Fly is your business venture. How is it going?
VW: It's going well. The great thing is that the internet is one of the best inventions since humankind invented the sail. Suddenly, people could go wherever they wanted, travel the ocean, see the world, trade, and learn. I think that the internet is also one of the best inventions ever for women because we can do anything from home. We can work, we can learn, and we can build any kind of business, which gives us a lot of options, and we don't have to sacrifice our home life to be successful.
VA: You've always been involved in charitable work. Can you tell us a bit about that?
VW: I have to say that I'm so busy with my family that my charity work is more now just giving money and raising money rather than the hands-on work that I was able to do when I was single or when the children were younger, needed a little less, and slept a lot longer. (laughs)
VA: What would be your message to girls who would like to follow in your footsteps?
VW: I always tell my children and I always tell people who ask me for advice: don't think about what you have going against you; think about what you have going for you—because that's all you can really work.
...don't think about what you have going against you; think about what you have going for you.``