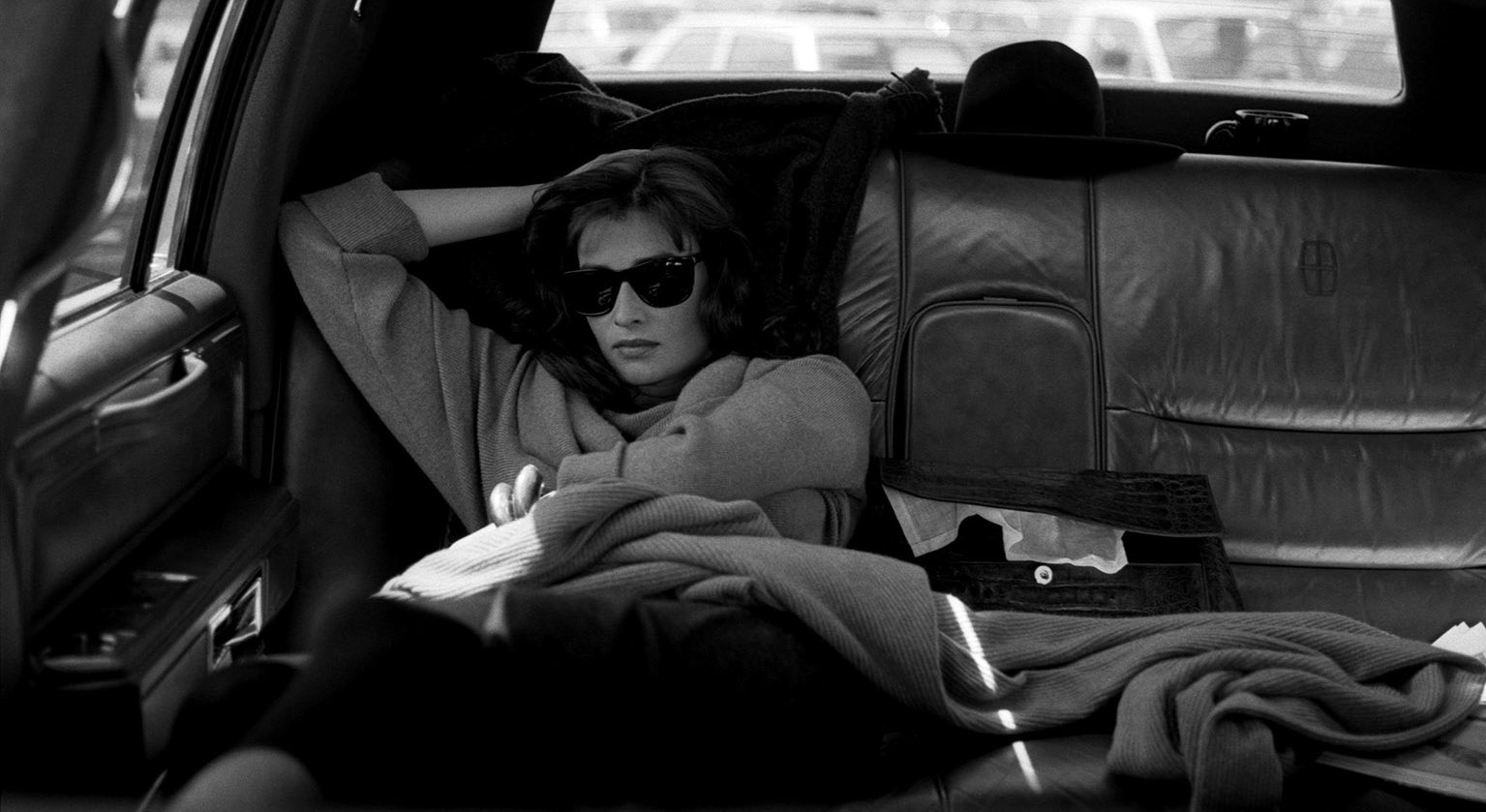 16 Jun

Rosemary McGrotha

Rosemary McGrotha is undoubtedly one of the most iconic figures in the modeling industry. An emblematic model in Donna Karan's work, McGrotha appears in almost all of the Karan ads. We all remember her from the 1992 ad campaign, "In Women We Trust," as the striking woman president of the United States. Not your typical supermodel, McGrotha posed for the most famous photographers from Helmut Newton to Gilles Bensimon, Peter Lindbergh, and Denis Piel. Her beauty, elegance, and authenticity have inspired and empowered women worldwide as they could finally identify with a model who resembled a real woman.


By Victoria Adelaide | June 14. 2021

Victoria Adelaide: How did you enter the world of modeling, and was it something you always wanted to do?
Mrs. Rosemary McGrotha: No, it's not something I had initially thought of doing, but as I grew up, people encouraged me. I had a friend who had tried it, and she told me that I could make a lot of money modeling. I was very shy, so I stayed with a friend in Atlanta, and then from there, I went to visit a couple of photographers. I soon met someone from New York, after which I went back there. That's how it started. It wasn't easy in New York though. I was neither blonde nor blue-eyed, and everybody was telling me I looked "too European," so I went to France, and that's where I got my big break.

VA: What are the differences you've noticed as a model between Europe and the US?
RM: It was certainly way more fun in France. In America, however, they were more professional and desired a certain look. In New York, for instance, they were less experimental or less willing to give people who looked a bit different a chance. In France, they were much more open to different looks. In those days, the reason you would go to France or somewhere else in Europe was to secure a good portfolio and more magazine covers. Then you would go back to America, and the doors would open. To be honest, I had been a little resentful, because when I started, some of the people I first saw in New York—some of the most famous photographers—turned me down. But when I returned with a complete portfolio, everybody was ready to work with me. I will always have a place in my heart for France for the kind of openness it offered, but it's probably different now.

VA: Which photographer impacted your career the most?
RM: There were three—three totally different photographers; Helmut Newton, Gilles Bensimon, and Denis Piel. There was also another guy who had an advertising agency—Peter Arnell. We often collaborated. I think Peter was also working with Donna and with Denis, so, going full circle, maybe they just all agreed at the same time about me, and that gave rise to a big career for me in the US.
Photos by Peter Lindbergh.
VA: So, I suppose we can say that this was your big break?
RM: Yes, it was my big break. It was great because it was a contract. You're guaranteed a certain amount of money, and you work with the people you like. I kept working with the same people over and over, and it was a nice thing to have. Donna related with me because she liked women who had curves and looked like women. She was a designer, but I think she had modeled a bit before. She definitely helped my career in the US.
VA: You had previously said that when you were going to castings, they would send you home asking you to get on diet. Do you think that you have somehow contributed to change the way models were perceived?
RM: Maybe it helped not being such a stereotype. If you're curvy, what is it that you can do? I wasn't going to have surgery or anything similar. Although it helped, I'm sure I'm not the first model to have gained weight. I remember that one of my favorite models, Patti Hansen, had also gained weight. People were talking about it, but I thought she still looked really great. She carried it well, so why not? I didn't do many high fashion runway shows, because for those you do have to be skinny. But in the end, it worked out very well for me. I like good food! [Smiles] If you're in France, what are you going to do—not eat? [Laughs] When I was working in America, people would sometimes take a band and put it around my breast to make me look flatter, which was humiliating. I didn't go back for more. If they complained about my weight or anything, I'd just be like, "Just take the headshot!" [Laughs] I got away with a lot; I was lucky. But I think hard work had a lot to do with it too. I'm sure I wasn't liked by many for the fact that I had more weight on me.
VA: Well, I do think that many loved you for that.
RM: The ones that were important to my career did. They didn't mind it. So that was fine.
VA: What is your current view of models' representation in the industry? I guess it is quite different now with social media and the way models are marketed?
RM: Well, there is not much left for models. It's mostly celebrities doing it. When I first started, a celebrity would never, ever think of doing an endorsement. The only one who did that was Catherine Deneuve for Chanel. She had been the first actor doing an endorsement, and that worked really well. But now they've taken over most of the main accounts and money. It's very hard now to have a favorite model, because you don't get to see the same girl much anymore. When I was younger, we would see girls in magazines and go, "Wow, look at Lauren Hutton," "Look at this one"—you knew their names because they were frequent in the magazines. They made you want to be more beautiful because they were, and it wasn't necessarily a bad thing. If there was something that you came across in the pictures that you liked about them, it wasn't about, "Oh, she's super thin," or, "Oh, she's just got this look." Does that still exist nowadays? I don't see it very often. When I look at fashion magazines, I find them a tad unexciting. I see beautiful photographs done by the photographers, but when they go into digital, they change. Earlier, we were a lot more spontaneous, but not now with the digital. I remember this one time when I went back to work when I was 50; I did something for Vichy, and I was really surprised—it's one photo up on a big screen and then, "Stop, let's look at this." It's all very calculated. There are no surprises anymore.
VA: What's the best piece of advice anyone has ever given you?
RM: Somebody once said, "Get your personal life happy, and then you will be happy in your business." I was pretty happy. When you're young, you don't have so many problems. If you're homesick, you just get a plane ticket and go home for a while. And as far as professional advice is concerned, they would just say, "Stay who you are. Don't lose a lot of weight as you get older, because your face will lose its sparkle, and don't take things personally." Those were the best advices. If you take things personally, you're toast, and I never did.
VA: That is very inspiring, thank you. Finally, Mrs. McGrotha, I'm sure our readers would love to know this: How do you take care of your skin?
RM: It's easy for me, because I've always loved creams and beauty products. I try any cream out there, but I do have my favorites. When I'm in France, I spend considerable money and time in pharmacies—I would buy anything. All my life I have loved makeup too. An alternative job for me could have been as a beauty editor, because I would have tried everything. [Laughs] It's like being a little girl—"What can I play with now?" But I always make sure I put on moisturizer, because I have dry skin, and clean my face—basic care. I even put creams and stuff on my husband and sons! [Both laugh]
...I will always have a place in my heart for France for the kind of openness it offered...``