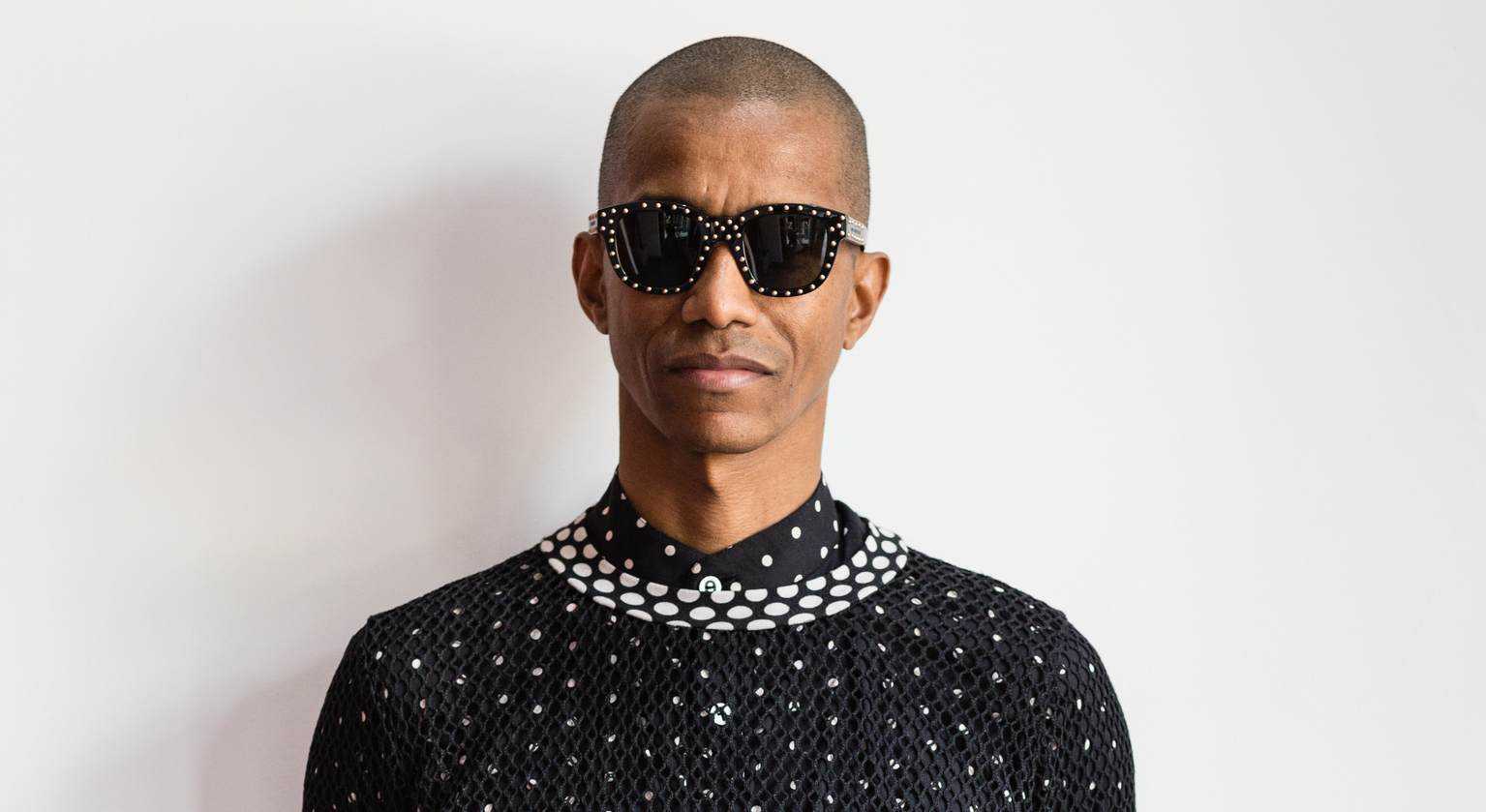 15 Apr

Eric Raisina

Renowned for his originality, the quality of his handmade fabrics, and his inimitable fashion flair, fashion designer Eric Raisina has established himself as a major figure in the fashion world. Madagascar-born, raised in France, and living in Cambodia, Eric Raisina presents his creations in a vast array of colors inspired by Khmer culture, a touch of the West, and spices from the Orient.


By Victoria Adelaide | April 16. 2018

Victoria Adelaide: Did you always want to be a fashion designer?
Eric Raisina: To be honest, I wanted to be a chef but fashion chose me and textile design makes me happy. I'm very happy with my passion and I enjoy sharing it with my team.

VA: When did your love for fashion begin?
ER: I've always been in love with delicate and beautiful things, whatever they are, especially when I can learn or discover something that makes me happy. As a boy, I had a sewing machine I loved. I used to clean it and, of course, try to use it, until I was able to do shirts for myself, my family, and my friends.

VA: You are from Madagascar but moved to Cambodia in 2001. What prompted your decision to move to the Kingdom?
ER: Textile history was part of my studies in Paris and I heard about Cambodia's amazing hand-woven silk. I visited the country in 1996 to understand more about this specific silk weaving. I learned a lot from villages and silk farms in Siem Reap during my training period and afterward. I decided to move to Cambodia and started exploring more for my personal designs.

VA: Does Cambodia have something to offer that you couldn't find elsewhere?
ER: Yes, peace and creative minds surrounded by the most beautiful culture and amazing temples on earth. I felt really blessed in Siem Reap.

VA: You said: "I always thought and believed by creating my own fabric I would design fashion." Where was the link between designing your own fabrics and becoming a fashion designer?
ER: When you create your own textiles and fabrics, you care more about them, respect the way they flow and, automatically, you are the only who can use them efficiently. In other words, textiles and fabrics guide me more in creating shapes for dresses than sketches and patterns do. It may be an old French haute couture process. I am happy with that.

VA: You had the privilege of collaborating with Yves Saint Laurent and Christian Lacroix Haute Couture. What did you learn from them?
ER: I learned of their respect for traditions and for anything used for fashion. I felt as if fashion for these old houses was more of a lifestyle than just doing dresses. I also learned of their respect for women, whatever the shape of their bodies or skin color.
Photos courtesy of Eric Raisina.
VA: You love to work with natural fibers and organic materials. Is your connection with Mother Nature important to you?
ER: Madagascar is always an inspiration for anything I'm doing today—its landscape, its nature, its culture, its people and, especially, its colors, natural fibers, and the artisanal part of everything it has to offer.
VA: "Silk Fur" and "Raffia Lace" are two of your innovations. What is your creative process?
ER: These two creations are masterpieces. They are handmade and special, only Couture House has the secret of how to create them. I like everything that is handmade with a cultural touch.
VA: You have stores in France and in Cambodia. What types of clientele do you serve?
ER: I'm open to different types of clientele but I like chic female travelers with strong personalities. I think every country has this type of women.
VA: What are you working on right now?
ER: I'm working on new fabrics and textiles that we need for the next high season collection in Cambodia and for my shop in Paris. I'm also working on a capsule collection for the next shows in Paris during Cambodia Cultural Month in May and Lao Fashion Week in September.
VA: What is a typical day in the life of Eric Raisina?
ER: In the morning, I do sport. I spend all day at Couture House with my team and we have a little break for lunch. Then, I have a relaxed evening at Villa Créole, my house, listening to world music with a glass of good wine.
...I'm very happy with my passion and I enjoy sharing it with my team.``