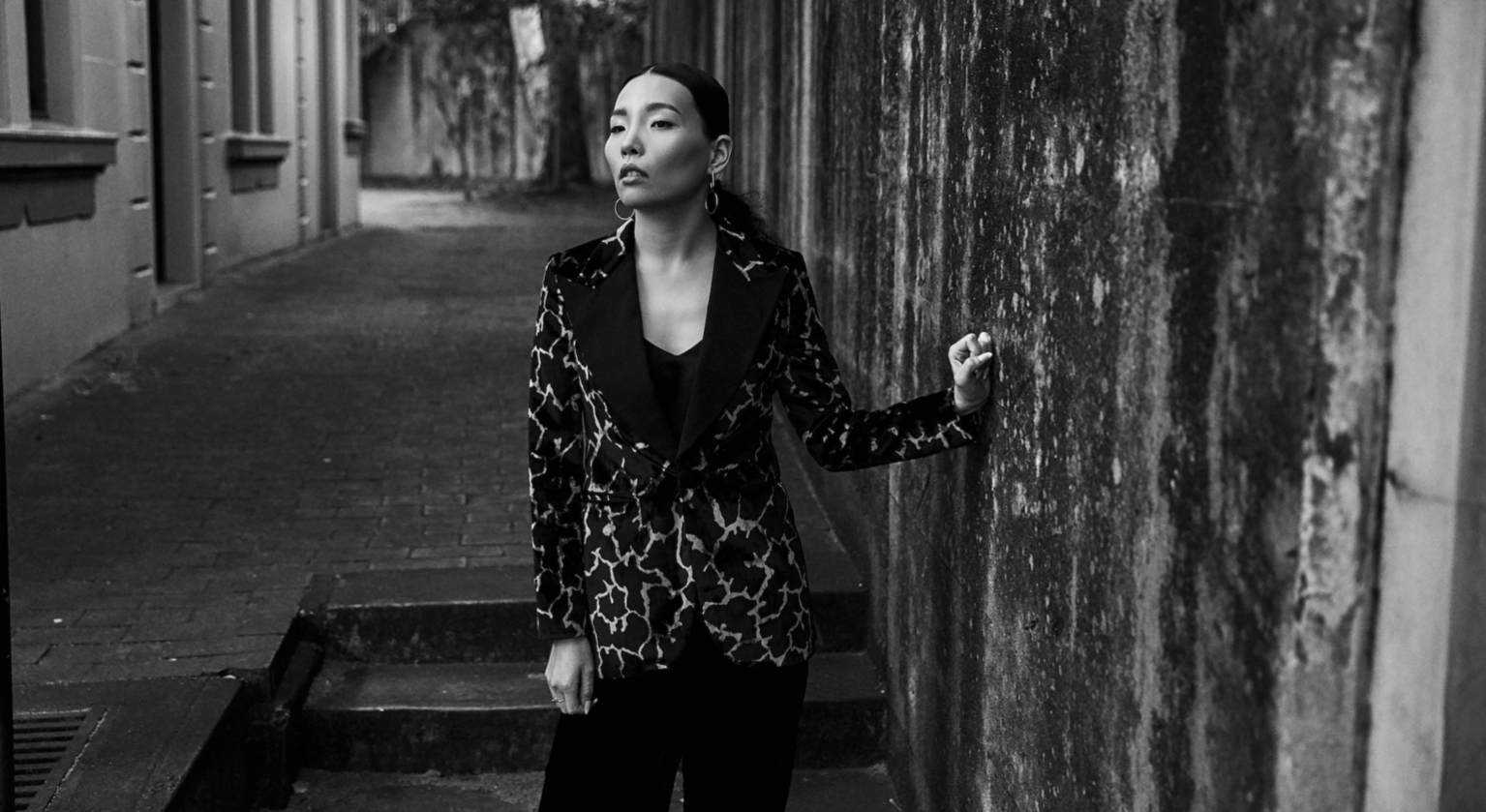 25 Mar

Dami Im
Photo: Courtesy of Sony Music Australia

Australian superstar, Dami Im, has come a long way since winning the X Factor five years ago. I Hear A Song, her brand new album released by Sony Music Australia on March 23rd, is a collection of timeless jazz standards, as well as pop and original songs, uniquely interpreted using the most beautiful voice. Dami Im will be on tour nationwide from April 2018.

By Victoria Adelaide | March 26. 2018
Victoria Adelaide: I Hear A Song is the title of your new album. What made you take the turn to a jazzier album?
Dami Im: I was trained in jazz vocals before I became a pop singer and I've been playing the classical piano since I was five years old. I love jazz, so it made sense for me to go back to my roots. I can explore all my musicality once again and incorporate that into my album.
VA: How did you pick the songs?
DI: I choose a lot of standards that jazz singers would sing—some of them I've loved since I was a child. Songs like My Funny Valentine were the first jazz songs I learned when I was studying at the Conservatorium. These songs are so meaningful to me. I only choose ones that sound authentic to me when singing my version on the piano.
VA: Do you have a favorite jazz singer?
DI: I would say Ella Fitzgerald because her musicality was astonishing—sometimes even better than the musicians who accompanied her. Whether it was the trumpet player or the saxophonist, she could play along with them. She used her voice like an instrument. I think she also had great discipline in learning her craft, which is something I really respect and admire.
VA: You seem to be able to sing absolutely everything. Have you always been aware that you had a voice?
DI: I loved singing but as a teenager, when I recorded myself for the first time, I realized I sounded pretty bad. It was very disappointing. But I really wanted to do it; I wanted to sing. So I practiced every single day, singing, recording myself, and rehearsing things until it sounded better and better. I was quite obsessed with that; it was an obsessive hobby for me. And thank God I improved in the end and I auditioned for a jazz singing course for my master at the Conservatorium. That was the first time I got proper training.
VA: Is there a particular song that you like more than the others on your album?
DI: I love all the songs but I love my originals the best. In I Hear a Song, I love Like A Cello, because I wrote that all by myself and it's a fun song. I really had fun writing and recording that song. Out of the covers, I guess I love My Funny Valentine because I sang it in such an intimate way like I was whispering to one person—just telling them how much I love them even if they have a funny look. I just love that song; it's special to me.
VA: You burst into fame a few years ago after winning X Factor Australia. How did you manage the transition from being a regular citizen to the famous artist you are now?
DI: It was quite confusing at the beginning, to be honest, because I came off the show and suddenly everybody knew who I was. Everybody would come up and talk to me on the street or at the airport. It was quite tiring and I didn't know how to handle that. It's been nearly five years I won and, over time, I've grown to really appreciate it. I appreciate that there's still love there. The fans mean really well; they just want to tell me how much they like my music. It's because of my fans that I can record and live my dream as a recording artist and as a performer. It was a real learning process for me.
VA: You originate from South Korea and arrived in Australia at nine years old. What does it mean for you to be famous in your adoptive country?
DI: I feel very lucky that I'm able to make music and people actually listen to me. Nobody wants to make music just for themselves. To have an audience that buys tickets to my show and buys my albums, I'm very lucky. I could have never imagined this happening to me on such a scale. I've received so much love from so many people; it's just beyond my dreams.
VA: You'll go on tour very soon. What do you want to share with people?
DI: I want to commit to them and really share the emotion I feel through these songs that I've been singing since before X Factor.
VA: How different is your approach whether you sing your own composition or a cover?
DI: I try to sing them the same way, in a way that I feel as if I'm trying to tell a story through the songs, whether I wrote it or not. However, it's easier when I'm singing an original song that I've written. It's easier to tell my story, obviously, because I wrote it and it came from me. It is more natural to sing original songs. But when I'm singing a pre-existing song that somebody else wrote, I'm always making sure to make it my own story and really put my emotions into it.
VA: What are your sources of inspiration?
DI: Everything, really. Everything that happens to me. The people around me provide inspiration for my songwriting. So yeah, whoever I'm interacting with can be a source of inspiration.
VA: Can you tell us about your work as an ambassador of Compassion Australia and your trip to Uganda?
DI: I started sponsoring a child through Compassion when I was 17 years old. I just heard that you can sponsor a child living in poverty and really make a difference in the child's life. You can also write to them. I find that really great—that I get to invest in somebody's life and in his future. When I won X Factor, my husband suggested that we should try to do something with them and maybe become Compassion ambassadors, then tell people about the wonderful opportunity to help children. So, we became Compassion ambassadors and I ended up going to India to meet the child that I've been sponsoring since I was 17. We also went to Uganda and more recently to the Philippines. We now sponsor a boy that we met in the Philippines. Also it's incredible to meet the families. They're struggling a lot but, because of the sponsorship, they have enormous hope that their child will break away from that circle of poverty.
VA: What's great about you is that you didn't wait to become famous to take action (smiles).
DI: Yes, and you realize that even being just a student at university, as I was when I started, you can still do something on a worldwide scale—even if it's a small thing and being just one person. And it's incredible that Compassion let you do that.
VA: Is there an artist, producer, or musician you'd like to work with and whom would it be?
DI: Well, there are plenty (laughs). I would love to work with more producers outside of Australia. I'd love to work with writers and producers from the U.K. All of my favorite artists are from there and they have great producers. I love artists such as Emeli Sandé, Adele etc. I'd love to work with people like that…
VA: A dream for yourself?
DI: I would like to continue what I'm doing and make an original album. My dream is to go outside Australia and tour Asia and Europe, as well; yeah, maybe that's relevant.
...I find that really great that I get to invest in somebody's life and in his future.``