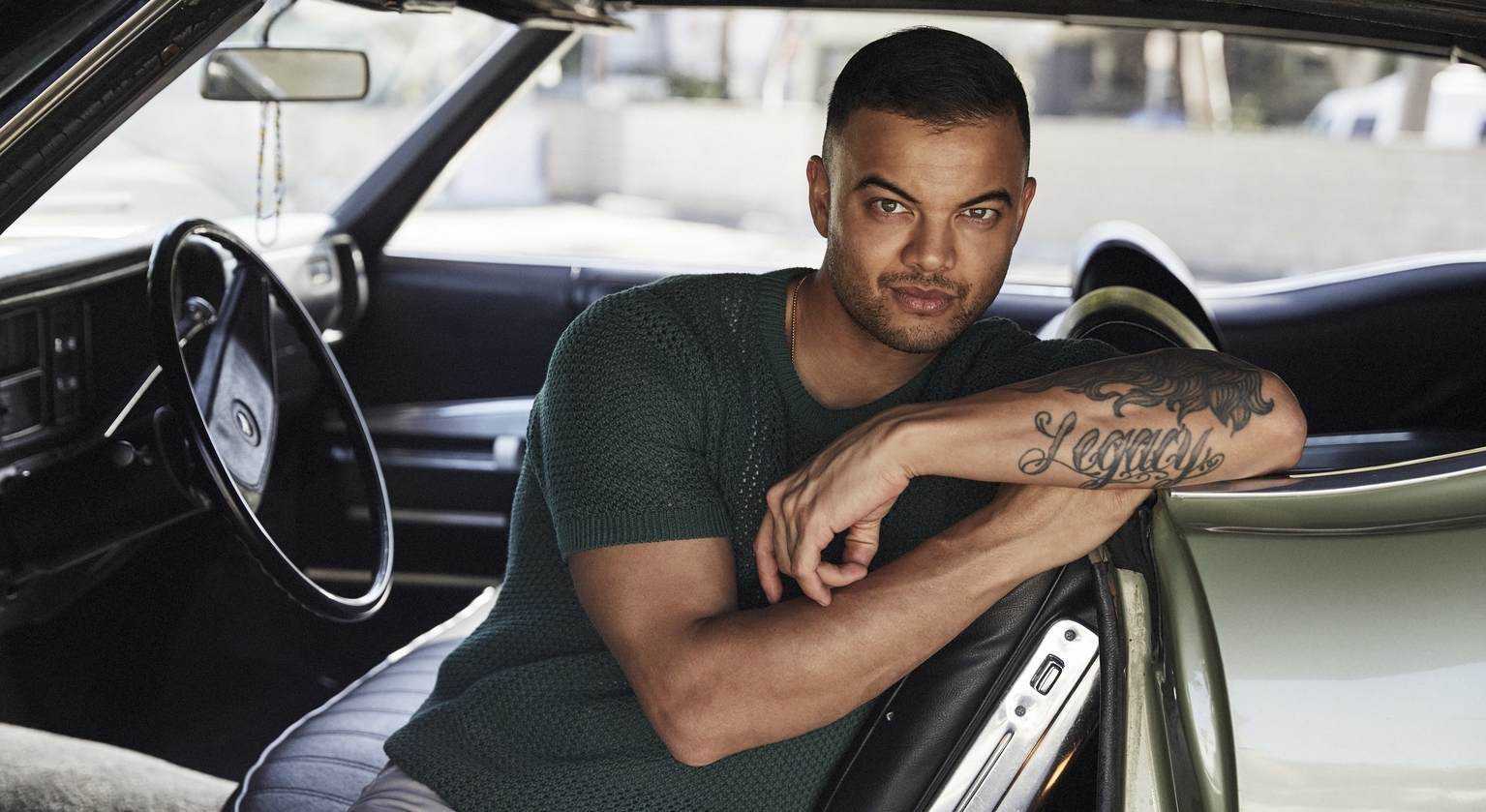 26 Aug

Guy Sebastian
Photo courtesy of Wilful Publicity
In 2003, the world discovered the tremendous talent of Guy Sebastian when he won Australian Idol and became a superstar almost overnight. Such sudden fame could have destabilized many, but surprisingly, Sebastian managed to remain true to himself, grounded, humble, and compassionate to those around him. A decade and a half later, Sebastian is a living legend and one of the biggest pop stars in Australia enjoying international acclaim. With 63 platinum and five gold certifications, combined with album and single sales of over 4.6 million in Australia, Sebastian has one of Australia's most inspiring success stories. Choir, his new single, which was written in honor of his late friend Luke, is already a hit, sitting on top of the charts. Besides his music career, Sebastian was a judge on Australia's The X factor for several years. Most recently, he has been a coach on The Voice Australia 2019. Sensitive to the condition of the less fortunate, and profoundly human, in 2013, Sebastian and his wife, Jules, created The Sebastian Foundation, which focuses on families and the community. Sebastian was recently awarded with the Medal of The Order of Australia in recognition of his significant service to music and charity.

By Victoria Adelaide | Aug 26. 2019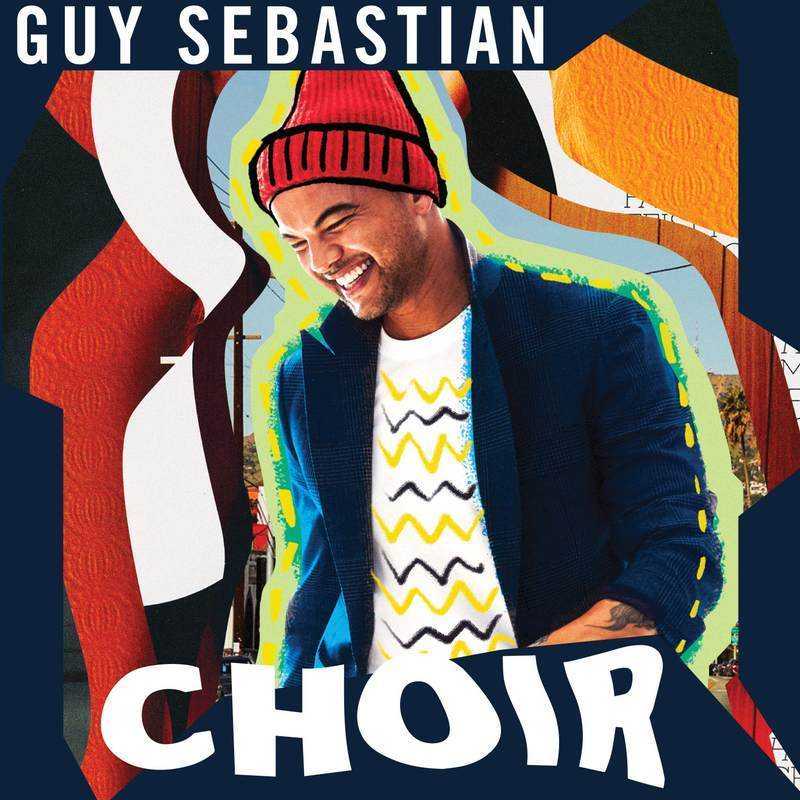 Victoria Adelaide: Your new song Choir is on top of the charts. Can you tell us the story behind the song?
Guy Sebastian: It's a song that came out of tragedy. The last time I was with Luke, I was touring the UK, and part of Europe, just me and Luke playing with and supporting an artist over there. We opened the show together and that's very tough for me now in hindsight because it's my last memory of Luke. We spent a lot of time together, hanging out in Scotland, in random cities, in the UK, but I never knew he was going through such a battle at the time. On my last phone call with him, he didn't seem like himself. I spoke with him then I spoke to my wife and told her I felt something wasn't right with Luke. I was in LA when I got the news that he had passed away. It was very hard. My wife and I have had to deal with suicide before. My wife's brother took his own life; it was and still is, a very tough thing to try to understand. I think it leaves everybody with a lot of questions. Choir is about not taking each other for granted and not waiting for the perfect opportunity to give someone a call, a hug, or just being there for them. The other night, I had all my brothers and friends over. We were in the bar having a drink together and then we formed a circle and said one thing that we loved about a person like, "You are very loyal," or "You're a very stand up person," etc. Then it would go on to the next person. Everybody would say something about them and it was weirdly emotional. Usually, guys go to the pub and drink; we're not really talkers or encouragers of each other. So this is a really nice thing that we did and I think guys need to do that a lot more.
VA: You are incredibly successful and all the songs you write seem to come directly from the heart. Do you think that authenticity is the key to success in this business?
GS: Absolutely. When you're thinking about art, whatever art it is, the only thing that gives it longevity is the people who are true to themselves. They are the ones that leave a legacy. When you're authentic, it resonates with people. We've definitely passed the day and age where there are manufactured artists. Back in the day, people were subconsciously okay with the fact that there was a perfect pop star, perfectly packaged, like Britney Spears, or whoever it is, everything was all about being perfect. Nowadays, you look at some of the artists that are around like Lewis Capaldi, Ed Sheeran, or Adele—it's not necessarily about a certain look or marketability, it's about the heart. People are after heart. We need honesty; things we can hold on to. We need songs that help us get through stuff. When you think about the time you were heartbroken, you remember that special song that would always bring you to tears or that song when you met your partner and so on. Music is such a powerful thing in all of our lives. For me, sometimes it's a double-edged sword because a song like Choir is so personal that I couldn't sing it. I struggled to sing it live. I got too emotional and I ended up in tears because I would think about my friend. I think I've passed the bad bits now. I'm okay with singing the song.
VA: Sixteen years ago, you won Australian Idol, and now you are one of the coaches on The Voice Australia. How does it feel?
GS: Beautiful. I absolutely love it. It's nerve-wracking being a coach when you've been through the same thing because you understand the power that moment has to change your life. I look at the audition I did 16 years ago and that one moment literally changed the rest of my life. And all these years later, I've done so many albums, I'm still making music and doing what I love. I sang for the pope, the queen, for Oprah, on David Letterman, and I've done things that I never would have dreamed of doing. I released a song that has been the biggest song in Australian history. It's incredible and it all came from a moment auditioning. As a coach on The Voice, I realize that moment can change a person's life. I want to make sure that I'm on my A-game if I do hear something that's special so that I look after it and nurture it. If they end up on my team, then it's a massive responsibility as I have to represent that person's art the best way I possibly can as a mentor.
VA: That's very true… There's also something about you a lot of people appreciate—it's how grounded you are despite your fame. How do you manage to be like that?
GS: When it comes to being grounded, I don't really get swept up in all the bullshit of what goes into being in the public eye. Lots of people can get swept up and start to feel more important than others. When somebody says, "Oh, you stay grounded," I don't see it because I don't understand what it's like to look at somebody and feel more important than that person. I just think that everybody is important. Maybe it was the way I was raised or it's just something in me that I have naturally, being born with compassion and empathy. My heart breaks when I see people going through stuff. As an artist, somebody who creates music and who has seen the healing power of music, it's such a perfect industry for me. I love being part of that. So The Sebastian Foundation was something that just came about naturally. Because when you write a song that touches people, they write to you about their story. Over the years, so many people have written about the way they've been affected by drugs, that they've lost somebody's special to them, they're going through a certain sickness, or they suffered abuse at the hand of their partner. There have been lots of ladies who have written to me that they were beaten by their partner, abused, and manipulated.
VA: Let's talk about your foundation, The Sebastian Foundation.
GS: I wanted to do something that could help in that space so my wife and I created The Sebastian Foundation. We've been in about eight shelters now. We've gone in and overhauled the spaces. We have made them very beautiful, warm, welcoming spaces that help a lot of women who are going through abuse. The women are the backbone of the family and when you can make that backbone strong and help them to be able to stand up tall, it affects the whole family. We've seen an incredible response through the foundation and we've been able to help a lot of people. We've done work on domestic violence, we've put parents' beds in children's hospitals, and we've funded music therapy as well. It's been an incredible thing to be able to do.
VA: What are the main challenges you face and how can we help you?
GS: The main challenge that we face in Australia is that, according to statistics, there's one murder a week of a woman at the hand of their current partner. There is one in three women that have experienced violence by the age of 16 and one in five women have been abused emotionally. It's a massive problem. There are currently lots of movements worldwide that are happening to help women, and it's a good thing. We just need to spread the word and have it stop being accepted. To help us, we have a website, thesebastianfoundation.org. People can donate through that. The foundation has one staff member that runs everything; she is compassionate. That's probably the best way to help.
Photos courtesy of Wilful Publicity.
VA: You have recently been awarded with the Medal of The Order of Australia. What does it mean to you?
GS: It's a huge honor. I was a migrant to Australia. As a migrant, when you come to a country like Australia, you want to integrate into the culture and make the most of an opportunity. I was named after my grandfather, Guy Theodore Sebastian. He was a Japanese prisoner of war; he was tortured and held captive. He learned their language and became a translator. Because of that, they let him go and he was honored with a lot of bravery awards and got the equivalent of The Order of Australia in Malaysia. So my dad was always very proud of his father. When I told my parents I was getting The Order of Australia and that I'm a member of The Order of Australia, my dad became very emotional because his father had the same acknowledgment in Malaysia. For me, it's my music coming full circle. It's an acknowledgment of all my musical hard work, writing a song, opening up an opportunity to touch people through music, and then setting up a foundation. That award is a very touching thing.
VA: When you started, you were told you didn't have the right look to make it. But you made it big! What would you like to say to those who hear that all the time?
GS: I wrote a song called Before I Go, which is the song that was released just before Choir, and it talked about not letting anybody define success for you, what you're capable of, or put a ceiling on what you do. I was told I didn't look like someone who would ever have a career in music, that I was too fat, weird-looking, and I was not the right person for the job. I just didn't listen. I didn't know what success might look like. I just knew that all I could do was to keep being a man of integrity and keep doing the best I can with my art, practicing and getting better. It's hard to ignore those voices but no one should ever put a feeling on your gift.
VA: Your fans will have the chance to see you soon, as you will be on tour in Australia from next week.
GS: That's correct. It's already sold out, which is incredible, and I'm looking forward to it. Also, I'm coming to the UK soon and I'm going to be touring in Europe as well later on in the year. I'm looking forward to getting there, supporting Choir, my music, and getting a new audience out there. I've been singing for a long time and it never ceases to amaze me where my music takes me. I'm excited to see the fans on the road, to meet them and sing for them live.
...We need honesty; things we can hold on to. We need songs that help us get through stuff.``