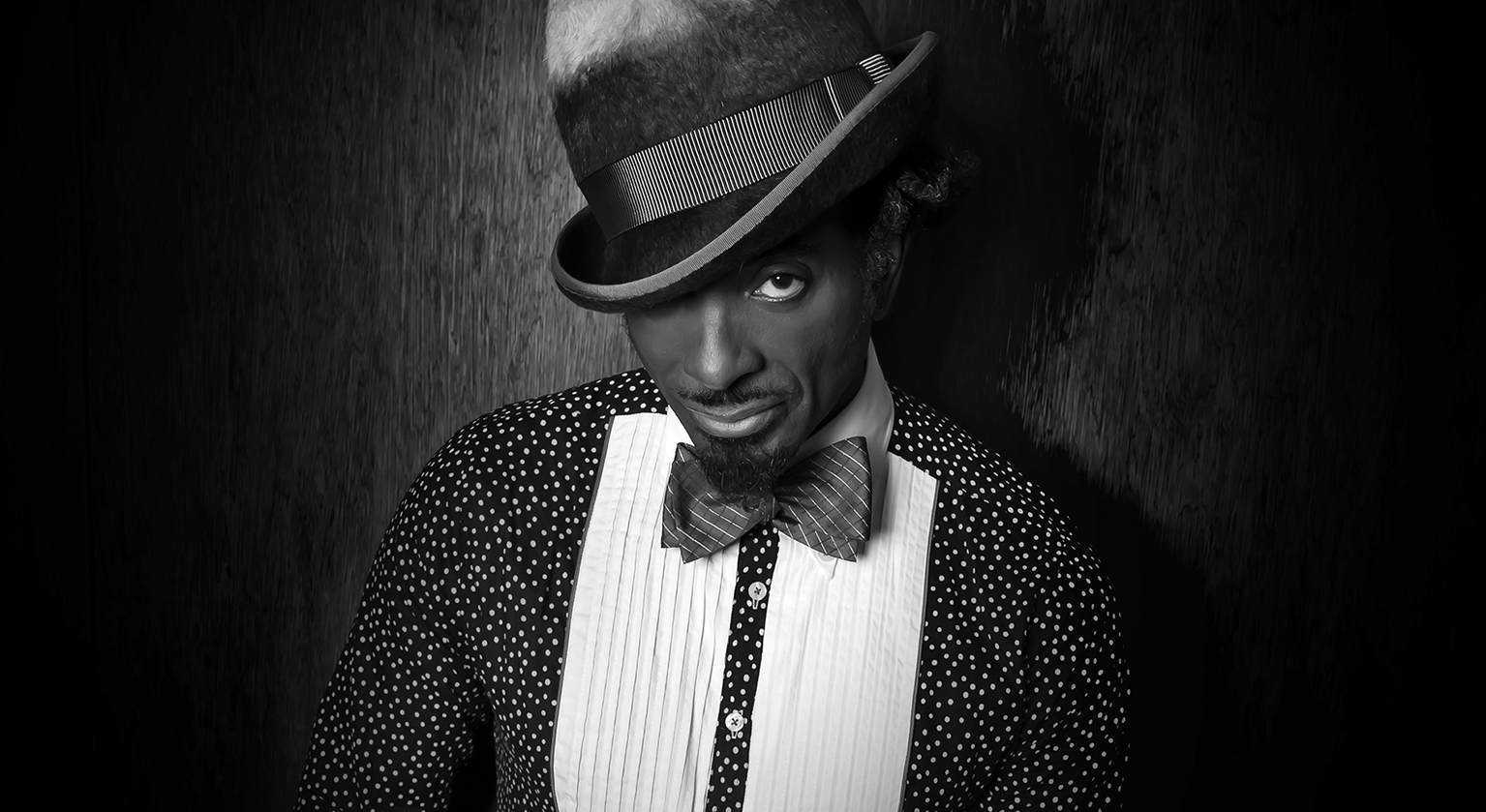 10 Sep

Amp Fiddler

Multi-instrumentalist, song stylist, from Parliament-Funkadelic to his own hits topping the charts, Amp Fiddler's career has inspired many, shaking up stereotypes and redefining genres. An interview with a man, whose positive outlook on life and on music, position him clearly as one of the most innovative artists of his generation.


By Victoria Adelaide | OCT 23. 2017

Victoria Adelaide: Amp Fiddler, do you think funk is still alive?
Amp Fiddler: Yes, I do and I know for a fact that funk is always gonna be alive. There are new young artists all over the planet that love funk. I met this band in Japan called 'Tu Funk' and they are like real funk fanatics, they are number one top pop artists in Japan and they make funk music funky once again.

VA: That's cool!
AF: Yeah, then you have Childish Gambino and Bruno Mars!

VA: Yes, you love Bruno Mars!
AF: Well, Bruno Mars is funk all day isn't it?! So we're talking about funk on a major level now. I saw him perform in Japan, so Japan likes funk, America likes funk, England likes funk, I think we will never lose it, funk will always be around, people always want to be funky.

VA: You are on tour. How has funk been received so far by the European public?
AF: So far in the world everybody seems to love music, there is no place I've been where they were particular about it. It works for me wherever I go; I played in New Orleans and that was amazing, I played in New York, they loved it, and Detroit was also amazing. So it's been really good, open arms, that's beautiful and I'm thankful.

VA: You have had quite the musical journey since your beginnings. What keeps you going after all those years?
AF: I believe that I'm here for a reason, to make changes, to help and heal people somewhat. Music soothes the soul and I believe that we as artists have an obligation to keep bringing music when the frequency and the vibration helps to take people to a different, higher frequency, level, love or whatever it is. I believe that's my purpose to be here, to make people happy, to be a messenger. It's my mission to keep writing and sending this positive loving message out there.

VA: 'Camp Amp', do you always produce and record everything in your home studio?
AF: I love recording at home. Lately it's been all over the place. Sometimes I co-write with other people in other places.

VA: Which part in the production process do you enjoy the most?
AF: The part that I love most about creating, the recording process and the recording studio, is my piano. It is the most magical part, playing and recording, singing at the piano and writing. I think I wrote my best songs on the piano.

VA: How do you manage to be musically so versatile and always inspired?
AF: I think it's about reinventing myself permanently. I'm always trying to learn something new from people, younger and older. And if I can collaborate with some younger people and older people from time to time then I know it's going to be interesting. That's why I always enjoy collaborating with new people so I can learn. There is something also that I want to do this year, which is a missing element for me, the Church, the Black Church, gospel music. I don't know if it's gonna to be when I get back home or not, but I need to find that element…

VA: Do you think that authenticity is still as valuable as it used to be back at the time?
AF: I think so. There's a lot of crap music out here, but there's a lot of really good music too. I think the industry has changed so much that people are selling music based on talent now and building their audience on their own through social media and other places. I think it's beautiful that we have freedom to not have to deal with a record label telling us what we should look like, how we should walk, the way we should talk, I mean that was fine at that time, but now people are happy to develop themselves as artists. Young artists are learning so much, they are so fast at how they create a concept etc. …it's beautiful. I think it's a good time for music.

VA: Do you think the music industry has a future?
AF: Yes, I think the music industry has a big future. But I think we control that now, so it's better. Before, the industry was controlling the artist, now the artists are controlling the industry. That's beautiful.

VA: You are a living legend in Detroit, would you ever consider living somewhere else?
AF: Yes I would! I would like to live somewhere where it's nice and hot, where there is water and a lot of sunshine. I would probably love to live somewhere maybe…hmmm….in the States…maybe New Orleans; in Europe, maybe Spain, Holland. I like Amsterdam and I love bicycles.

VA: What is an Amp Fiddler's day like when you are at home in Detroit?
AF: I sleep at maybe midnight, 1:00 AM, then I walk my dogs in the morning; I ride my bicycle to the gym which is about sixteen miles back and forth. On the way back from the gym, I may stop at the grocery store, then I work on music most of the day, or now in the daytime I'm also working in my house. After I finish in the studio, I might relax and read a book or watch some television. That would be my day.

VA: What do you like to watch? Music!? (smiles)
AF: Ahaha! I like old movies. Like in the 30s, in the 40s…actors were so elegant, all the women dressed so elegantly, men in suits…

VA: You worked with Prince?
AF: I played keyboard with George Clinton and Bootsy Collins in the studio for the song called "We Can Funk" from Graffiti Bridge, so I played on that song but I didn't see Prince. I met him before, a couple of times, but I didn't work with him, no. But I'm on his record (smiles).

VA: When we think about Amp Fiddler we often associate your music with your look. Why is fashion so important for you?
AF: Well, there are two things. When I was a boy my mom brought me nice things, because she worked at a department store. I didn't really care too much about fashion but then I got a job at the department store, I worked in men's clothing, ladies' shoes. I was a salesman in clothing for years. It was a good experience, I was young and I met a lot of nice people. And also from all the artists that I'd seen when I was a kid, fashion always goes together with music. If you remember seeing the Beatles, the fashion was a part of the stage presence, of the lifestyle. They set a trend. Jimi Hendrix set a trend, James Brown set a trend, Prince, Michael Jackson, Grace Jones. The memories I have of George Clinton and Parliament Funkadelic who always wore the funkier outfits with funky music… Sly and the Family Stone, we saw them at the airport; you should picture them at the airport, it's like 'wow', you see all those people around and you see them, they stand out of the crowd. So I think it's important for artists to understand that they have to have their own style.

VA: Any desire to create your own fashion line at some point?
AF: I had the desire but I never worked toward that, because I was so involved in music.

VA: If everything had to stop tomorrow how would you like people to remember you?
AF: As a person who brought music to listen to forever, an innovative musician; we always hope music can transcend time. So I hope my music will always be around for people to remember me.

VA: What would you like to say to those who read this interview?
AF: I have a new album out on Moody Man Label; it's called 'Amp Dog Knights'.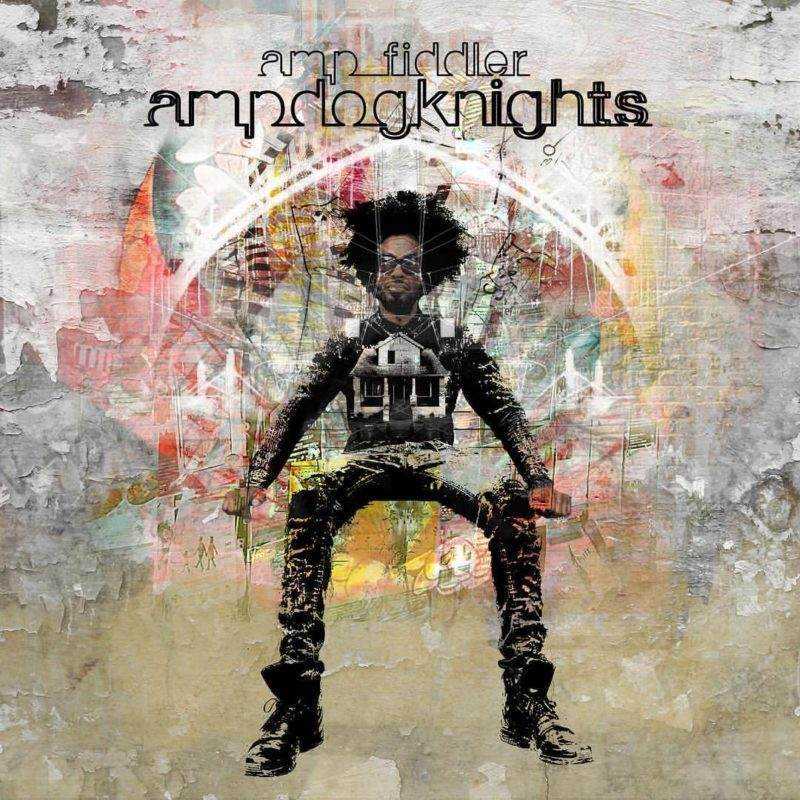 ...It's my mission to keep writing and sending this positive loving message out there.``