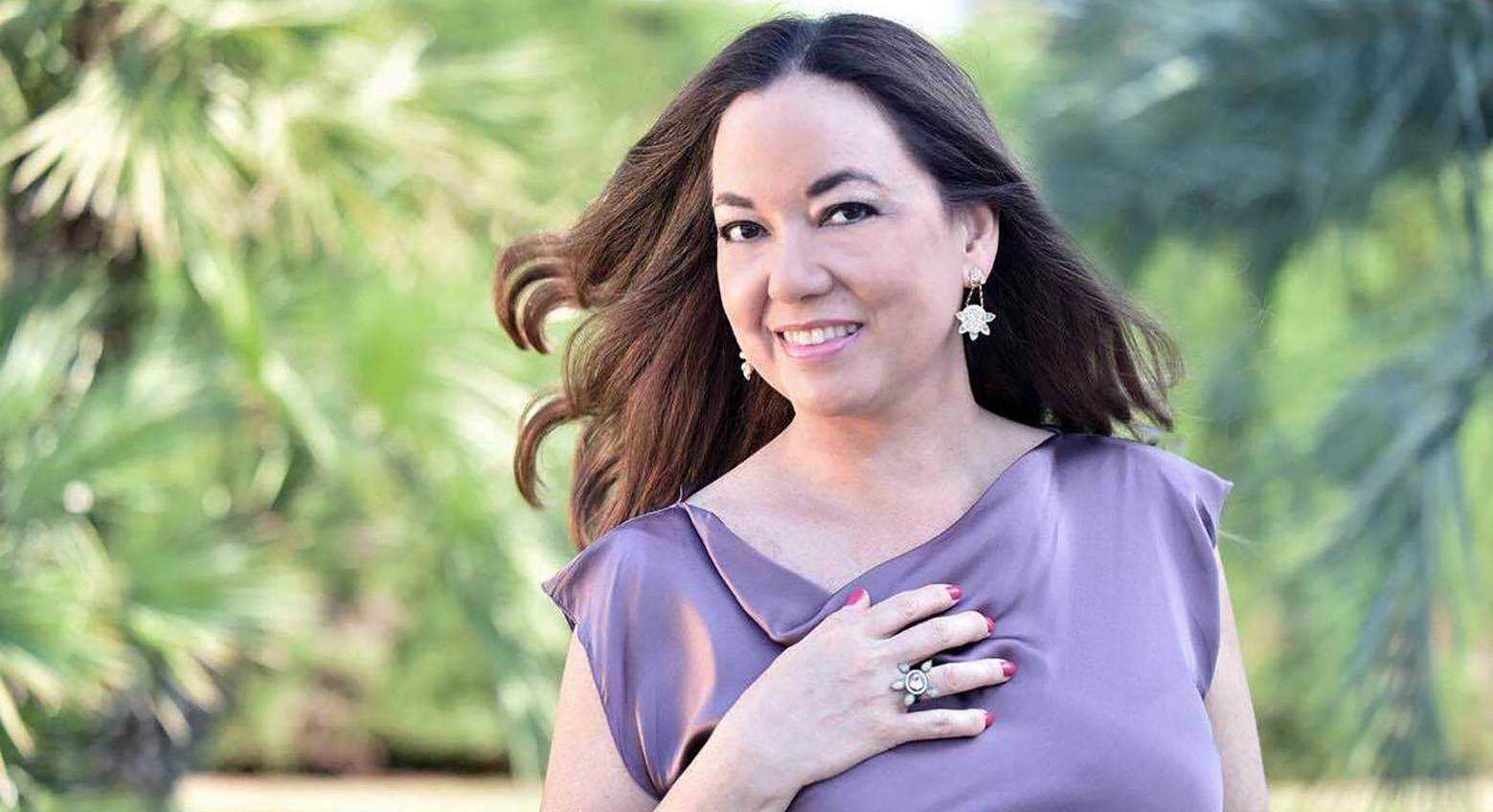 04 Oct

Amanda Brighton

Amanda Brighton is an acclaimed jewelry designer based in London, whose pieces are a celebration of her Anglo-Tibetan background, coupled with modern influences from the West. Amanda Brighton's fine jewelry is collected by an international clientele and beautifully reflects the essence of every woman.


By Victoria Adelaide | OCT 23. 2017

Victoria Adelaide: You were born and raised in Thailand to a British father and a Tibetan mother, and you're currently living in London. Can you tell us a bit more about your background and what drew you to become a jewelry designer?
Amanda Brighton: Growing up in an Anglo-Tibetan household between Bangkok and my mother's hometown of Darjeeling in the foothills of the Himalayas, merged both the East and the West, the tropics and the mountains, the modern city and the old hill station to fire up my imagination and creativity in a very individual way since an early age. The vibrancy and the exuberance of life in the Far East against the solitude and peace of Eastern spiritual life, also colored my creative sensibilities. I often played with gemstones and jewelry as a small child since they were so accessible in the East and so it is no surprise that I eventually went on to train as a gemologist at GIA (Gemological Institute of America) before setting up my design business, Amanda Brighton London, in 2005.

VA: Your work has been shown in many international publications and praised by a growing audience. Do you have plans to develop an international presence and to open stores eventually?
AB: I have grown my business organically through a private clientele which is already present in many countries across the world. I may consider opening stores eventually, which would certainly be a wonderful experience, but currently I am fully occupied looking after my private clients!

VA: How would you define your brand/style?
AB: My style is a mix of an Oriental flair, color and delicacy of execution together with a Western contemporary aesthetic. The mood of my work is often governed by a spirit of dreamy Eastern romanticism.

VA: You often have special order requests. What are the main things you take into consideration to create a unique piece?
AB: The starting point is always to understand the lifestyle and personality of my client. I look at their needs in terms of where and when they plan to wear the jewelry piece, what colors they gravitate towards, what kind of art would appeal to them, what scale of jewelry they are comfortable with and then I take it from there. My job is to make a jewelry piece that not only is perfect for the client but unique and that on presentation exceeds their expectation. It is a nerve-wracking process to arrive at that point for a designer but so rewarding to see eyes light up and to know, yes, this has worked!

VA: Is there a personality in particular you would love to see wearing your jewelry and who you'd love to create for?
AB: I have never thought in terms of personalities wearing my jewelry though of course I would be delighted, but my priority is that the client who comes to me for a jewelry creation should be delighted with what I have made for them. I am very lucky that my clients give me so much freedom to dream of and make wonderfully exciting commissions.

VA: What is your favorite gemstone, metal or material to work with?
AB: I work in 18k gold for my fine jewelry collections and sterling silver for my diffusion line collections. Stones are chosen for their inherent beauty above inherent value which gives me the freedom to use a large variety of gemstones, some rare and unusual. Among my favorite stones are pink sapphires and the much-prized Russian demantoid garnets, green garnets of dazzling beauty.

VA: Where is your jewelry made and how many staff work on it?
AB: My jewelry is made between London and Bangkok. I have an excellent small team in both cities. It is equally easy for me to work in Bangkok since I am fluent in Thai. I do all my design work by hand at a little Chinese table in London!

VA: Your collections fuse a traditional Eastern spirit with modernism. Do you strike this balance outside of work too?
AB: I believe so, although it is quite unconscious of course. People who know me well say that I am very much Eastern in values and gentleness of personality but that my rationale is perhaps Western. I am led by my Buddhist principals so compassion and understanding the real depth behind why we are all here, take precedence above all.

VA: Unlike most designers, you don't produce your collections in time with fashion. Why is that?
AB: This is because I see all my collections as a living body of work to which I am constantly contributing. The collections are different from each other but they have a common aesthetic sensibility which ties them together.

VA: You said that the catalyst behind the collections is always emotion inspired by dreams. What are your dreams about?
AB: I have had a habit of dreaming and daydreaming since very young. These dreams are always in the East somewhere, often at night, in some beautiful magical place. It is not so much the beauty of the place that inspires my designs but rather the emotion derived from being in these reveries. So, for example, the Princess of the Woods collection was born from a dream about fountains in an Indian garden under moonlight, a place of great solitude.

VA: What can we expect from "Amanda Brighton London" over the next few years?
AB: My work is increasingly about one-off unique pieces and I am currently working on many complex commissions. I will be traveling more in the future to see clients abroad and I am looking forward to all these new experiences.

VA: For you is jewelry more like fashion, changing and seasonal, or timeless like elegance?
AB: Although my jewelry collections are permanent collections, my color preferences change and seem to be a tacit response to the natural shifts and energy of Life.
..the mood of my work is often governed by a spirit of dreamy Eastern romanticism``