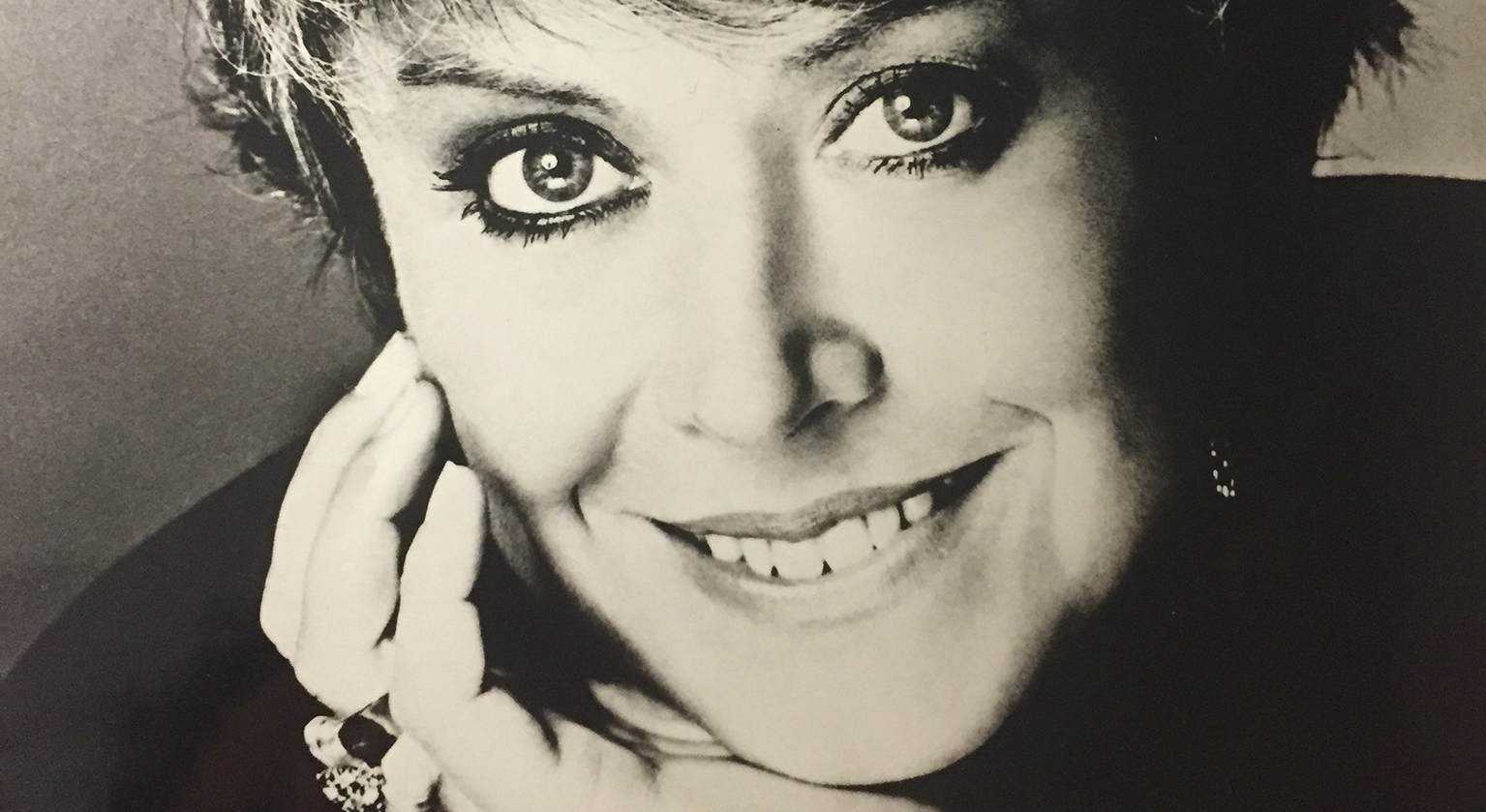 23 Oct

Yanou Collart
Photo: Courtesy of Yanou Collart
If Michael calls, it's either Douglas, Caine or Baryshnikov. If Jack is on the phone, it's obviously Nicholson. To her, Harrison means Ford, McCartney is Paul and Sean can only be Connery. She raised over 2 million dollars for New York's City Meals on Wheels, and has been honored by PETA for her dedication to the defense of animals. Her name is Yanou Collart, publicist extraordinaire to the Stars, and beautiful human.

By Victoria Adelaide | OCT 23. 2017
Victoria Adelaide: Mrs. Collart, if I say to you Louis Vuitton?
Yanou Collart: I worked a lot for Louis Vuitton, bringing celebrities such as Jessye Norman, Robert Altman, Johnny Hallyday, Michel Polnareff, Anouk Aimée, Angela Bassett, Lauren Bacall, Salma Hayek, Gwyneth Paltrow, Harvey Keitel etc., to different events and store opening in Paris, London, New York and LA. But my most important assignment took place in 1998, in connection with the Football World Cup. Jean Marc Loubier, the astute and talented artistic director of Louis Vuitton, got the idea of creating a real soccer ball reproducing the famous "LV" signature canvas, and convinced the FIFA (International federation of soccer association) to allow Louis Vuitton to produce 2500 soccer balls that would be on display in their shops and would be sold for 2500 francs. To promote these soccer balls, Jean Marc Loubier organized cocktails with VIPs who were photographed with the soccer ball. These pictures were destined to a photo album. One day, I invited Jean Marc to have lunch with my friend James Coburn who was in Paris, and he asked me if James would pose with the soccer ball. And Coburn could not say no to me. The shot took place on the roof of the Plaza Athénée. A few weeks later, Jean Marc reiterated his request for Jeanne Moreau whom I invited to an exhibition of vintage cars that Vuitton organized in Bagatelle. She accepted. Jean Marc then realized the invaluable prestige that these celebrities could bring, and suggested persuading my friends, which means Clint Eastwood, Sean Connery, Roger Moore, Donald Sutherland, Harrison Ford, Jerry Lewis, Brooke Shields, Kristin Scott Thomas, Nastassja Kinski but also Pierre Salinger, William Styron, Elie Wiesel, Andre Agassi etc. to pose as well. I told him that it was already a miracle that James Coburn and Jeanne Moreau had agreed to pose graciously for a brand, but that stars such as Clint or Sean would ask for a fortune to appear in what was, in the end, nothing more than advertisement. I added that it could be possible but only if it was for a charity. He told me then that some of the money would be given to Jean Claude Darmon's foundation, the 'God' of football in France, unfortunately unknown to my stars. The only charity those stars knew was the UNICEF. So, I told Loubier that if he could manage to have the benefits of the book donated to the UNICEF, and if the UNICEF would agree to be a part of it, then I could probably ask all those people to pose with the soccer ball. The UNICEF accepted, so starting from there and for eleven months, I traveled the world. We shot Sean Connery in the Bahamas, Roger Moore in Monaco, Nastassja Kinski in New York, Sir Richard Branson in London, Henry Kissinger in Hamburg, Harrison Ford, Clint Eastwood, Sydney Pollack, Gérard Depardieu, Brooke Shields, Kristin Scott Thomas and the list goes on. With this book, Louis Vuitton became the biggest donor of the UNICEF.
**List and locations where the following personalities were photographed for the book:
Donald Sutherland in Santa Monica, William Friedkin, Sherry Lansing, John Travolta, Kelly Preston, Clint Eastwood, Sylvester Stallone, Peter Beard, Wolfgang Puck, Shaquille O'Neal, Michael Caine, Brooke Shields in Los Angeles, Pierre Salinger and Kristin Scott Thomas in Washington DC, Harrison Ford and Sydney Pollack in Newark, Jerry Lewis in San Diego, Roger Moore and Luciano Pavarotti as well as HRH Albert II of Monaco, Elie Wiesel, Gérard Depardieu and Fernando Botero in Paris, Bill Styron in Connecticut, Milos Forman, Spike Lee, Charles Aznavour, Placido Domingo, Nastassja Kinski, Naomi Campbell, Michael Douglas, Evander Holyfield in New York, Sir Richard Branson and Peter O'Toole in London, Dr Michael DeBakey in Berlin, Pierce Brosnan on the set of The Thomas Crown Affair in Yonkers.
VA: How did you met with Sydney Pollack?
YC: I had lent my apartment on François 1er street to Roger Hanin when he was filming a movie, and a few months later, his director of photography was hired by Sydney Pollack to make the film Bobby Deerfield with Al Pacino and Marthe Keller. They were looking for an apartment that would be Al Pacino's apartment in the movie, and he suggested to Pollack that he should come and visit my apartment. Sydney Pollack came with the cameraman of the movie, he looked around and asked to speak to me in private. "Do you need money?' he said. "Who doesn't need money?" I replied. Then he asked, "Do you desperately need money?' I said, "I don't understand why you ask me that?" And then he said, "Because I see that you have decorated your apartment. It's perfect for Pacino but we will break and change everything. So, if you don't need money desperately I would advise not to lease your apartment." That's how I became friends with Sydney Pollack. I found him an apartment in Paris then when he returned to America, he made a movie with Robert Redford and then got interviewed for 'Hollywood Reporter' regarding this movie. George Christy – the journalist at the time – asked him if it was hard to make a film in France. The answer Sydney Pollack gave him went viral and spread all over Hollywood and beyond: "If you go to work in France and know Yanou Collart, you don't have to worry about anything."
VA: How did you start organizing charity events for New York City Meals on Wheels?
YC: It was in the 70s around Christmas time. One day Gael Greene – who was the New York Magazine's Food Critic – called me from New York. She was eating the caviar Petrossian had given her as a present, with a large bottle of Dom Pérignon, while watching her television. Suddenly she couldn't eat anymore when she heard this paralyzed woman with no legs, saying how much she hated Christmas time because in order to eat, she was depending of City Meals of Wheels that provided her with one hot meal a day, six times a week but not on Saturday, Sunday and bank holidays. Unfortunately, that year, with Christmas' day being in between all of those days, she would not be eating for more than 3 days. So feeling sick in her stomach, Gael Greene asked me what could be done? I gave it a thought, and at the time I used to bring chefs to New York to cook important dinners for rich Americans who were crazy about food and to whom those chefs where what actors are for everyday people, in other words—superstars. So, I told her that we would go and get the money where it was, and that I would sell chefs in auction. I am not referring to dinner in the restaurant because people interested in cooking were very rich and could afford those diners, but experiencing the life of a chef for 48 hours; going with him to the market, going to hunt with him if he was going to hunt, working in the kitchen with him, eating with the staff and on the last day, the highest point, dinner in the restaurant. She said it wouldn't work, but I wanted to give it a try. I organized the first dinner, in New York at 'Le Périgord'. I invited Raquel Welch, Alan Pakula and other famous people. I even had an article published in the New York Times because that evening, I collected USD 76000,00 by selling chefs in an auction. I took other initiatives like this one, and in 10 years I collected more than USD 2 Millions to benefit 'City Meals on Wheels' and now it has become an institution and it continues to grow. At some point, they also created a diner that is happening every year, The Power Lunch for Women, so one year I organized a vegetarian diner, and I invited Paul and Linda McCartney. Amongst all of those diners, one was organized in my honor at Maxim's in New York, and my guest was Michael Douglas. I brought Paul Bocuse, who cooked for the diner with other chefs, and I managed to have him to remove his cooking outfit that I sold in an auction for USD 10000,00 which was a lot of money at the time… I finally received a certificate from the city of New York signed by Ed Koch, the Mayor of New York at the time, for my charitable actions.
VA: You worked a lot with the McCartneys. How did it all start?
YC: In July 1976, I was on holiday in East Hampton where I played tennis with Lee Eastman and his wife Monique. Lee was the lawyer of many painters such as Francis Bacon and Willem de Kooning but he was also Linda McCartney's father. I received a phone call from my friend Lucio Attinelli, who informed me that the Unesco – of which he was the press secretary – was organizing a major event in Venice, with the aim of collecting enough money to rescue La Serenissima from sinking into the lagoon. He was looking for a star to perform. I immediately thought of the McCartneys and told Lee about the event in preparation. Believing that it would be a very good fit for Paul and Linda, he called them and they gave their agreement to perform with the WINGS, on September 24th. The news made the headlines of the entire international press. I joined the McCartney in the City of the Doges. St Mark's Square was covered with numbered rows of seats, sold at exorbitant prices. During the night, a horde of fans coming from all over Europe invaded Venice and took over the installation, making it impossible to drive them out. The organizers were forced to install carpets and cushions on the floor so the VIPs could attend the concert which was a triumph and the beginning of my collaboration with the McCartney.
VA: You said you had a funny anecdote to tell us that happened with John Travolta?
YC: Yes. (laughs) It was in 1998 during the film festival in Cannes. I was having lunch with Michael Caine at the Majestic beach. It was a very hot day and the Russian salad I had just swallowed was giving me a stomach ache. I joined John Travolta at the Cape Hotel; he wanted to show me his new plane that was parked on the tarmac in Nice. I started to feel really unwell and eventually confessed my discomfort to John who advised me to go and lay down in their suite while waiting to go to the airport. His wife Kelly joined me and massaged my stomach insisting that I continue to lie down flat. A few minutes later John seeing me in this state, decided I'd be better in a seated position, and from the footboard, he took my two hands and pulled me towards him. This upward movement released my stomach and triggered vomiting that I could not control. I sprinkled him from top to bottom! I was appalled, but John gracefully reassured me, saying not to worry, he has a child and knows what it is …!!!!! I could not get up until the next morning.
VA: You also helped organize the George BUSH-François MITTERRAND summit on December 16, 1989.
YC: Yes. Mid November I received a phone call from my friend Patrice Glogg, manager of 'L'Habitation Longvilliers' in St Martin. His hotel had been chosen to host the summit between François Mitterrand and George Bush. He asked me to help him find a talented chef to cook the lunch that would be served to the two presidents and their entourage. Joël Robuchon sent his right-hand man, Eric Lecerf. I knew the hotel because I had been invited to its inauguration. It was located by the sea, in a creek surrounded by a hill covered with small shrubs. When I arrived a week before the event, overflowing activity reigned there. Some two hundred US soldiers were busy on the lawns, and on the beach. They raked, mowed, set up a tent on the waterfront, and desks in the room where the press conference would take place. The hill was stuffed with soldiers, invisible under their camouflage outfits. I sympathized with the US supervisor who was leading the unit and was monitoring every detail. A route was traced that would lead the two presidents from the hotel where they would refresh themselves, to the tent where they would discuss, and from the tent to the restaurant by the sea. I noticed that President Bush was always on the right-hand side of President Mitterrand, except on the way from the tent to the restaurant and I asked why? The answer I got proved me that nothing was left to chance: "President Mitterrand is much smaller than our president and they will walk along the sea, so it's President Bush who will remain the closest to the water, to avoid having President Mitterrand appear too small on pictures." The helicopters landing lifted swirls of sand. Our President's helicopter with Roland Dumas and Jacques Attali on board, landed first, then President Bush followed with a second one, packed with some fifty reporters carrying cameras, microphones and huge zooms. Patrice and I welcomed the two presidents who went into their suites for a few minutes. Bush reappeared in a shirt, Mitterrand with a jacket but without tie. The encounter itself took place under the tent set up on the beach, away from the press. It lasted a little less than an hour and was followed by a short photo shoot. Always followed by a horde of journalists who strafed them, they headed to the restaurant. Eric Lecerf concocted a menu for lunch, featuring local products, including superb crayfish (ouassous) caught the same morning in Guadeloupe that everybody enjoyed. At the end of the meal, I introduced Eric to our guests who congratulated him! While Mitterrand left the room, Bush insisted to visit the ephemeral kitchen installed under the tent, and thanked all the staff one by one without forgetting the little dishwasher who almost fainted….
...I collected more than USD 2 Millions to benefit 'City Meals on Wheels' and now it has become an institution and it continues.``