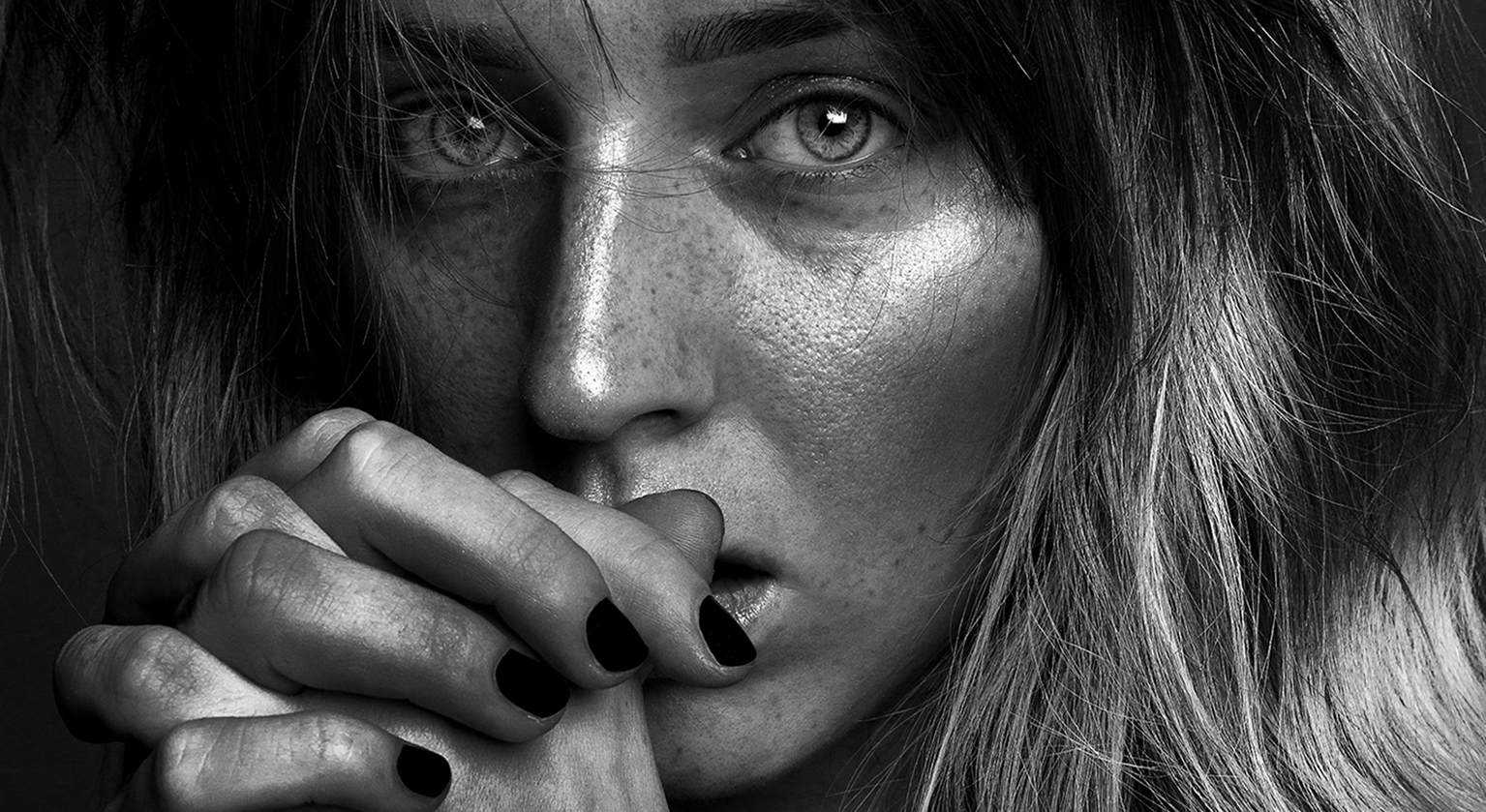 21 Aug

Juliette Jourdain
Self Portrait: Juliette Jourdain
Juliette Jourdain is an award-winning French photographer based in Paris. Specialized in portraiture, she creates imaginary worlds where dreams and reality delightfully interlace with each other. An interview with a creative mind.
By Victoria Adelaide | OCT 23. 2017
Victoria Adelaide: You gave another meaning to the art of doing portraits. What captivates you so much with portraits and human faces?
Juliette Jourdain: I've always been fascinated by expression, eyes… when I was younger I used to draw a lot of eyes, faces… What I also particularly like is the transformation of a person into a different character. For me, doing portraits gives me this freedom to explore my fantasy.
VA: On your website you posted a quote from Edgar Allan Poe: "Those who dream by day are cognizant of many things which escape those who dream only by night." – would you say that dreams are what nurture your life, creativity by day and by night?
JJ: Yes. What I like to create with my pictures is imaginary characters, escaped from our dreams, a movie, fiction. I don't like the realistic approach we may have in photography. What I like is to transform this imaginary world and those ideas I have into real life.
VA: You have a background in drawing and painting, do you still draw and paint? Why and how did it lead you to photography?
JJ: A lot less than I used to. Before I was literally drawing and painting every day but as soon as I started to get into photography, I realised I could combine all my skills in one discipline. Most of the time, it's me who does all the makeup, hair styling and clothing, and because of that, I can be not only a photographer but also a plastic artist, and find all the ingredients I like so much about painting or drawing. So even if I don't paint or draw much today, I don't miss it, because the way I work in photography, I can still find all those universes.
VA: All the Clown series is quite impressive; at first, we wonder if it's a picture or a painting. How do you proceed?
JJ: For this specific series, I used very advanced (in-depth) makeup, so I do my best to be as perfectionist and precise as possible, because I'm not a makeup artist.
VA: So you do all the makeup?
JJ: For all self-portraits, it's always me who does all the makeup. I work by myself so I always try to do very precise makeup, and then I use Photoshop at the end to work on colours and give the final flair to the picture.
VA: Self-portrait – how did the idea come up?
JJ: I started to do self-portraits, because this is something that is truly fun for me. I love the process of transformation, disguising myself, and that's why on my self-portraits I'm generally unrecognizable, that's the goal, it's really about physical transformation. My target for this project is to do 365 photos whether it takes me two years or ten years. I haven't set a time limit; my limit is only numerical. For now, I'm at 170 pictures and I do it on a regular basis twice per week, according to my availability and inspiration.
Photos: Juliette Jourdain
VA: Of all your pictures, what is your favourite metamorphosis and do you relate to one in particular?
JJ: I don't think so. When I take a picture, the one I do today may be the one I may feel close to when I do it, then tomorrow, I'll take another one I may feel the closest to. I don't have one portrait that represents me in particular. I would say that all of them represent me in a certain way, depending on how I feel, on my mood of the moment. They all represent an aspect of myself at a precise moment in time.
VA: What are your selection criteria for your models?
JJ: I love to shoot my friends, my sister, people I feel close to. I like to work in this kind of friendly, trusting atmosphere. Even people I don't know are always connected in some ways to people I know, and they always have something about them I'm interested in, whatever it is – their hair, their eyes – which match the idea of the character I want to create through them.
VA: But most importantly, who is Juliette Jourdain?
JJ: Juliette Jourdain is a little blonde, quite shy, very classic.
VA: Classical? Really?
JJ: Yes, I am very classic (smiles). Except for my tattoo of course. People have often told me that I don't look at all the way they pictured me. I'm dedicated, I'm a homebird, actually I don't look very much like the pictures I take.
VA: How do you project yourself in a few years?
JJ: I'd like to gain recognition for my work, popularity, and to keep living well off my art.
VA: Whose work has influenced you most and why?
JJ: I have always loved Tim Walker. He is a photographer I really admire because he is very creative, very much into reverie; it doesn't have much in common with what I'm doing, but I like the concept of reverie. As a contrast to what my pictures may show, I also very much like photographers such as Patrick Demarchelier or Annie Leibovitz.
VA: How do you generally prepare for a photoshoot? Do you have rituals you follow or is it always a different story?
JJ: Generally, I always work the same way. I don't know if we can call it a ritual but it's the way I work. When I do self-portraits, generally I set up all the lighting, I do tests without makeup, then I will do all my makeup, hair styling preparation. I already have everything in mind and because everything is already set, I do my shoot which doesn't take much time, check the pictures and retouch them immediately. I do everything in one go. When I shoot someone, when the person arrives, everything is already set up, we shoot, we check the pictures, retouch, and basically if I shoot in the afternoon, in the evening the final product is done.
VA: What kind of gear do you use?
JJ: I work in my home studio. I use a Nikon camera, two flashes to do my portraits and of course a remote control when I do a self-portrait (smiles). I use more or less always the same material, the same lens, flashes that I know well. I don't have a variety of tonal backgrounds because I love to work with grey backgrounds.
VA: The clown… do you have a passion for the circus?
JJ: Yes, I love the world of the circus. Actually, I don't like the circus in itself, I wouldn't go to see a circus show, but I like the aesthetic aspect of it. It is a universe that can be many things, happy, sad, exuberant… it's all about clothing, makeup, dream, so finally it matches what I'm doing quite well.
VA: Are your tattoos real?
JJ: Yes of course (laughs)!
VA: Through your work, is there an opportunity you truly would like to have?
JJ: Well, I'm not sure this will answer your question, but what I'd like would be to have access to things for some photography I want to do; for example, if I need an elephant for a picture, I would like to have access to it. I'd like to have enough recognition in my work to have access to these kinds of things.
...Juliette Jourdain is a little blonde, quite shy, very classic'``