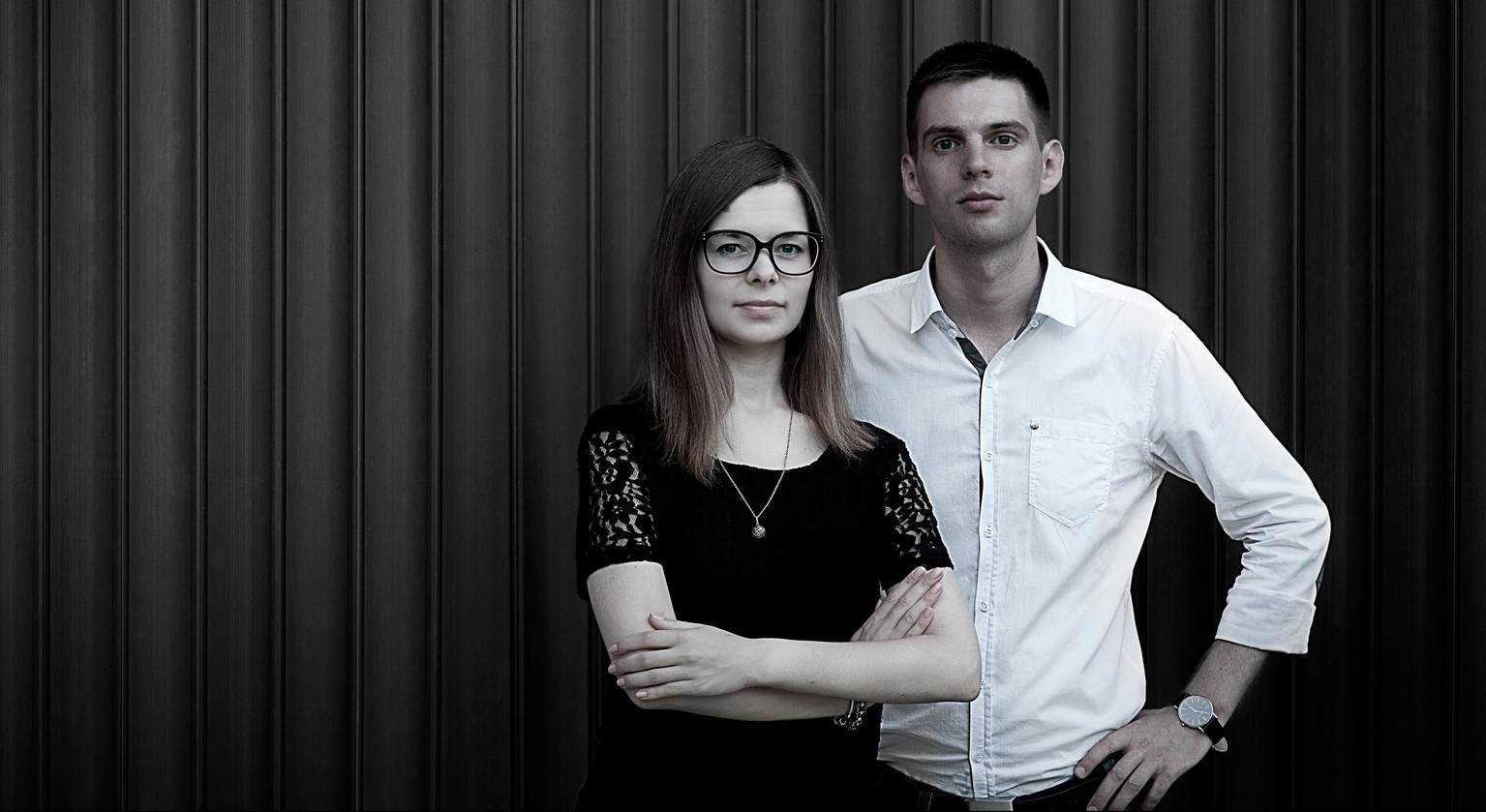 12 Aug

Iryna Dzhemesiuk – Diff.Studio
Photo by Maxim Merzhvinskiy | Courtesy of Diff. Studio
Iryna Dzhemesiuk – Diff. Studio
In just a few years, Diff. Studio imposed itself as a major player in interior design. Run by the creative tandem of interior designers, Iryna Dzhemesiuk and Vitaliy Yurov, Diff. Studio is active worldwide with a growing international deluxe clientele, on demand for their expertise, skills, and unique flair. Based in Kiev, these winners from the East have taken the world by storm. They are now on their way to global expansion, in order to maintain their physical presence on an international scale.
By Victoria Adelaide | Aug 13. 2018
Victoria Adelaide: Diff. Studio—can you tell us a bit about it?
Iryna Dzhemesiuk: I met Vitaliy in 2007 at the Kyiv National University of Construction and Architecture (KNUCA). We graduated in 2012. After several years of working together—we work well together and are complementary—we created Diff. Studio in 2015. We specialize in contemporary design enriched by different styles, forms, and materials for upscale apartments and private houses worldwide. Each of our projects is a combination of aesthetics and functionality and we believe our experience and style help us create inspiring and comfortable spaces. We now have a great team of professionals, which includes architects and designers, and we each contribute to the studio's progress.
VA: When you were a child, what did you want to become?
ID: Well, as a child, I didn't really know what I wanted to become or that I would become an interior designer. I remember I loved to draw. I had a genuine interest in various drawing techniques and I always had this desire to do something that would involve design and art. But that was it. While on the other side, Vitaliy was obsessed with graffiti and street art. (laughs) At some point, we finally met and our common passion for art and design turned out to become a successful collaboration.
VA: You've been creating a buzz over a few years, been featured in all major international publications, and your growing clientele converges from all over the world. Becoming so popular in such a short time, what did it change for you?
ID: Well, now we have an international clientele and many orders, which is great! We work on projects worldwide, whether it is in France, Dubai, the United Kingdom, the United States, Italy, the Maldives, Morocco, or Russia, and the list goes on…We obviously have plans to shortly expand geographically to many different locations worldwide.
Two-level apartment with a chic and defiant touch | Photos courtesy of Diff. Studio
VA: Which of your work has given you the most satisfaction and what was the most challenging project you've had to work on?
ID: Our most challenging—and, at the same time, most rewarding project—was certainly our two-level apartment with terrace in Paris because of its complex space but also the utter satisfaction we truly experienced for creating an absolutely new design that we felt we had never created before. That was very special. Further, the site is located in a hundred-year-old historical building, so it was a thrilling experience to work on a project of this magnitude but also a great responsibility during the entire length of its development. We tried to create a project that would hold our signature while, at the same time, paying tribute to the historical aspect of this apartment. The space is magnificent with special features that make it unique, such as a second-level space, a luxurious staircase with a library, an open working area on the second floor, and gorgeous fireplaces on two floors covered with marble. For us, this project is a symbiosis of sophistication and functionality.
VA: Where do you get your inspiration?
ID: Because of our work, we are lucky to have the opportunity to travel a lot, to see places, and to get inspired by the history, culture, and people of those countries we have the chance to discover. This is exactly what we want to capture in our work: the real, the energy, and the vibration of those countries, of a new environment, and of its people. As much as we have a contemporary eye and approach in our designs, we always make sure to implement traditional elements, as we feel the combination of both works well and makes each of our projects absolutely unique. We also keep up with all new trends by visiting regularly specialized exhibitions devoted to object design, interior design, and architecture; which is always a great source of inspiration to draw new ideas.
Photos courtesy of Diff. Studio
VA: What kind of approach do you have when you start working on a project abroad?
ID: Before starting a project, we always visit the country where the apartment or house is located. We meet the client and spend some time with them, which gives us insight into their life, habits, and preferences, and helps us understand as accurately as possible their expectations. We also study the local culture, the market, production, resources, and try to evaluate the potential of the country. Because of that, we already have a global understanding of what we will have to do long before the project has even started, as we have an individual approach to the development of every project. We know what materials and interior elements we can get locally and those we will have to order from abroad. We also are in touch with local architects, builders, and engineers, which gives us the opportunity to improve and learn new technical things that apply directly to this region.
VA: What do you think makes a great designer?
ID: I think it all starts with passion; you must have passion for what you do and permanently seek improvement and growth and not being afraid to step out of your comfort zone. Dedication and the desire to strive for perfection are also important key elements for any designer to move forward and become the best designer they can possibly be.
VA: What are your goals as designers?
ID: Our main goal is to improve people's lives, by making it more comfortable and more functional through the interior designs we create. I believe this is what we provide by following our principles and quality in our designs and improving it continuously. We are permanently seeking to reach new heights; that's why, as soon as we've reached an objective, we aim to move forward to the next one and so on. We are on an incessant quest for growth and development. (smiles)
...You must have passion for what you do and permanently seek improvement and growth.