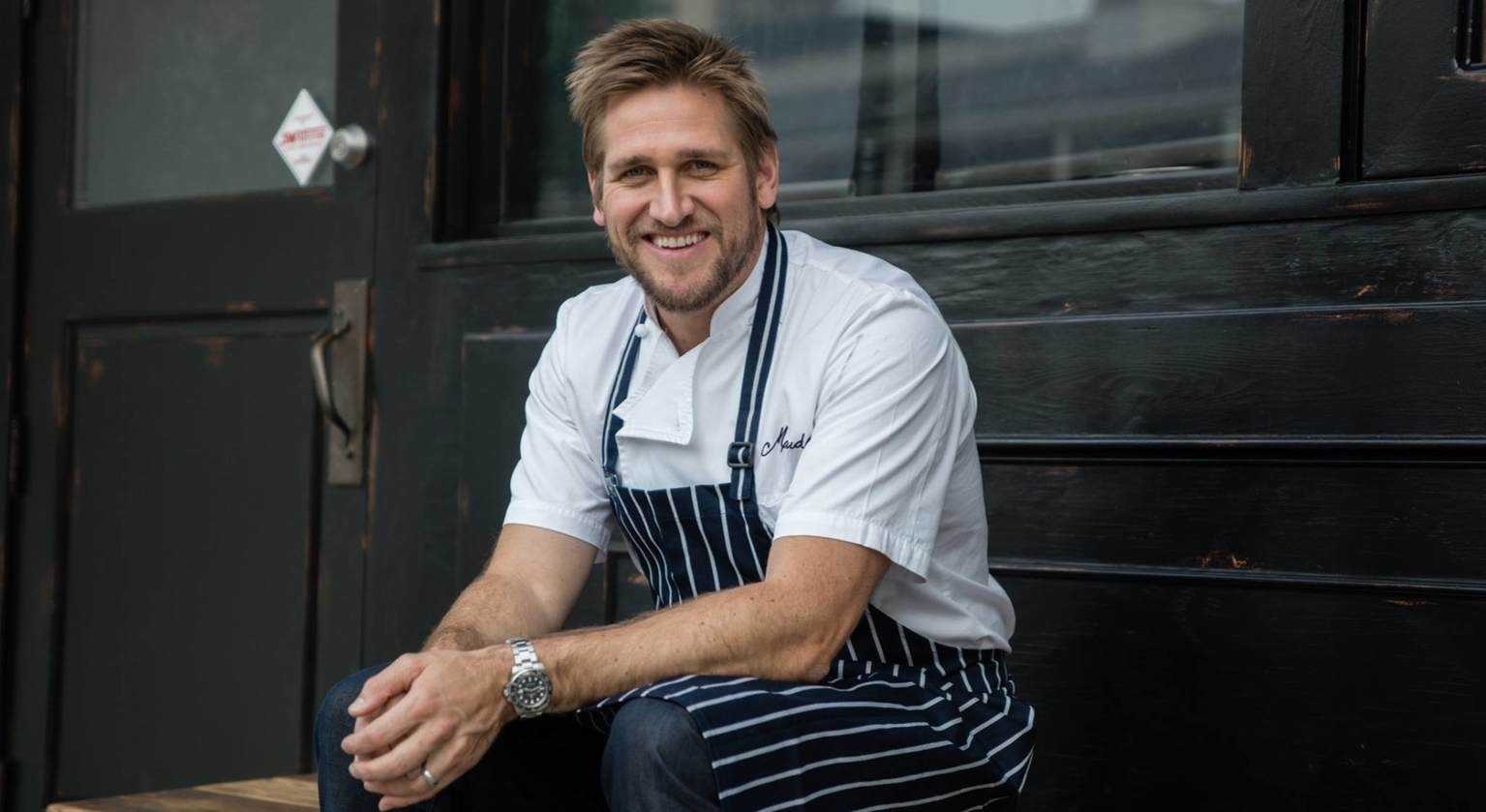 23 Apr

Curtis Stone
Photo by Ray Kachatorian | Courtesy of Curtis Stone
Celebrity chef Curtis Stone shares with us his passion for food, cooking, getting back into the boxing ring, and what it means for him to live a balanced life and to give back. Sensitive to humans' plight, Chef Curtis Stone and his team commit to one main cause and nonprofit organization every year.
By Victoria Adelaide | April 23. 2018
Victoria Adelaide: Your passion for food and cooking started when you were five years old with your biggest inspirations being your mum and your grandma. Was cooking a family tradition?
Curtis Stone: My mum and gran were great cooks but I think I initially gravitated to the kitchen because I liked to eat! Both were great bakers and I had a sweet tooth, so it was a win-win. I guess you could say that feeding people and making people happy through food was our tradition.
VA: Some say you can know someone just by looking at what's on their plate. Do you believe that?
CS: Absolutely, you can tell so much about a person by what they eat—if they're prone to healthy eating or if they indulge a bit, or whether they may be vegetarians or omnivores. Equally telling to a chef is what someone may leave on their plate.
VA: Working as a chef can mean long hours, working over hot stoves, etc. How do you manage to remain calm and in control?
CS: It's all about balance and having an outlet, right? I've recently taken up an old hobby again and I am getting back into the boxing ring. There is both mental and physical agility involved with the sport, which keeps me on my toes and brings some focus and clarity to my day.
Photos courtesy of Curtis Stone.
VA: Who is the chef who inspires you the most and why?
CS: Of course, my mentor was Marco Pierre White. He really gave me my first break in the business and I grew so much as a chef under his tutelage during my years in London. I'm also a huge fan of Chef Ben Shewry of Attica in Melbourne. We have similar philosophies in the kitchen and I've been working to collaborate with him for years. It's finally happening this spring when he visits Los Angeles and will be hosting a dinner with me at my restaurant, Gwen.
VA: What is the biggest lesson you've ever learned in your early years that you have followed since?
CS: It's a lesson my mum taught me—hard work pays off. I get uncomfortable being idle, which is one reason I keep a busy schedule. It's a lesson I'm attempting to pass along to my sons as well. You only get out of something what you're willing to put into it.
VA: How long does it generally take you to create a new recipe?
CS: It depends on the recipe, I would say. I love being able to pull something together quickly but I've also spent years perfecting recipes, making changes to improve them or riffing on different ingredients.
VA: You have a cookware range. What was the inspiration behind it and what was the design process?
CS: After years of working as a professional chef, I wanted to design a unique range of products to make people better cooks at home. I work closely with our product and culinary team to design products that will save the home cook time, make life in the kitchen simpler and, most importantly, improve the quality and taste of food.
VA: In our society, more and more health issues are linked to food. Do you feel a sense of responsibility to promote healthy eating habits?
CS: I most definitely think it's a chef's responsibility to educate diners about a healthy lifestyle. At home and in my restaurants, I shop at the farmer's market and cook what's in season. It's important to know who grows your food and where it comes from.
VA: Giving back seems to be something important to you and your team. Every year since 2016, you have committed to one pledge. Last year, it was Chrysalis. What is it this year? Can you tell us more about your involvement with this nonprofit organization?
CS: This year I'm working with AdoptTogether, a crowdfunding platform that helps create families through adoption. My wife's mother was adopted and, the way I see it, I wouldn't have the family I do today if that wasn't the case. Bringing children into a loving home and family is important and meaningful to me and I want to make that possible for as many people as I can.
VA: You are a highly celebrated chef. You wrote six cookbooks, own two restaurants, Maude & Gwen, and you regularly appear on TV programs. How do you manage this level of popularity while keeping quality as your first priority?
CS: You have to surround yourself with good people and put your trust in them. When you're all working toward the same goal and support each other, it just all comes together.
...You have to surround yourself with good people and put your trust in them.``