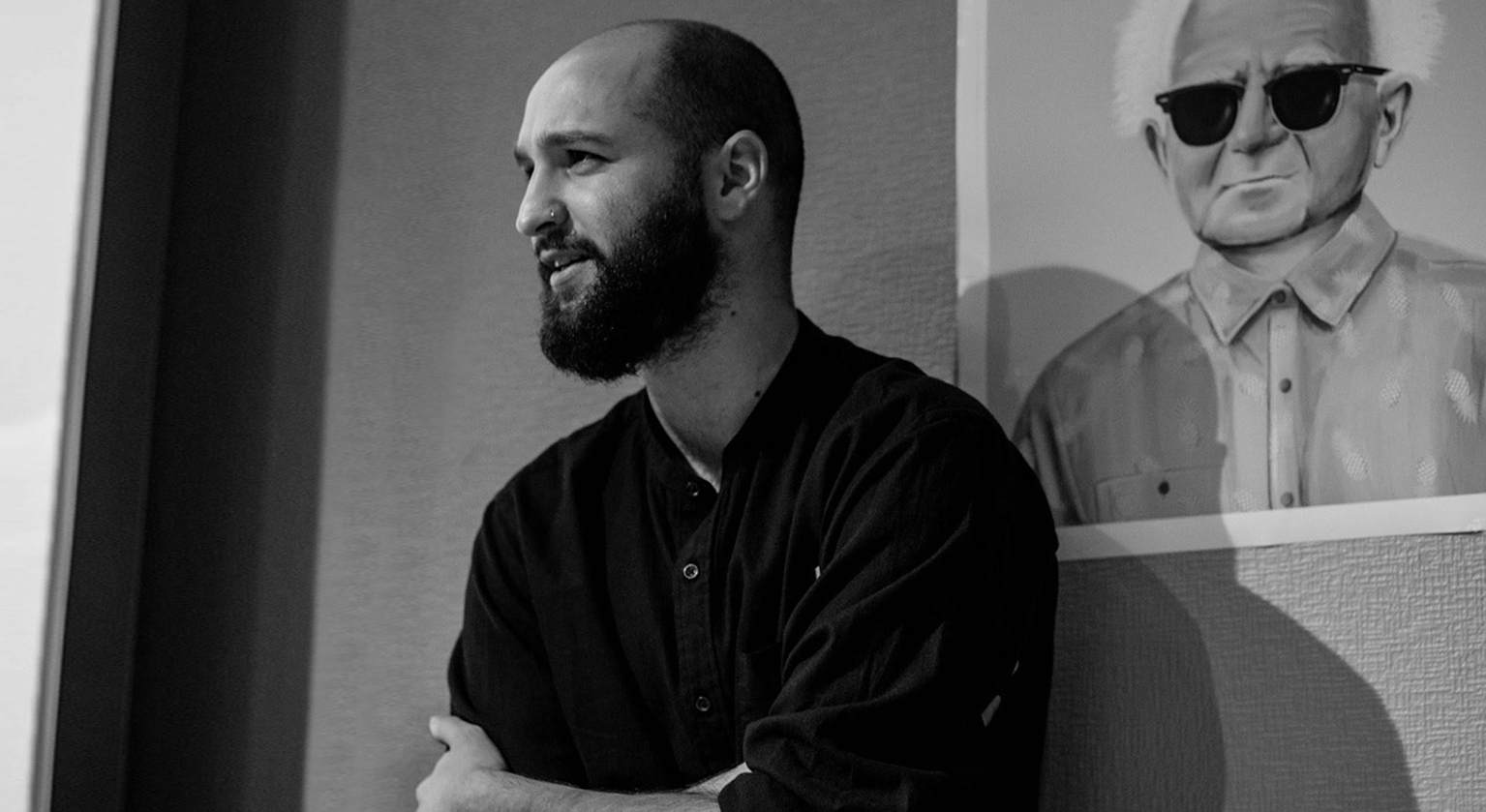 06 Apr

Amit Shimoni

Internationally acclaimed Israeli artist Amit Shimoni burst into fame in 2014 when he began his "Hipstory" series of portraits, as a final art project for his bachelor's degree at the Bezalel Academy of Arts and Design in Jerusalem. From Obama, David Ben-Gurion, Einstein, and Gandhi to Lady Diana, Shimoni transforms the world's most iconic leading figures of our time and from the past into cool hipsters. Through his art, Shimoni succeeds where so many have failed in creating a new way of communicating and transmitting knowledge to a wild, ageless growing audience.


By Victoria Adelaide | April 06. 2020

Victoria Adelaide: How did you come up with Hipstory?
Amit Shimoni: The project is called Hipstory, which is a combination of the words "hipster" and "history." The main idea is to talk about the paradox of hipsters. Hipsters embody that dream we all have to be unique, special, the most creative, and to stand out of the crowd. The paradox is that when someone does something unique, everybody else looks up to them ends up doing the same thing. I pick iconic leading figures of our time and from the past—from the political world or pop culture. The common point is that they all live or lived for their ideology, and I make them look like a fashion victim or just like us. My purpose is to use those characters as a mirror of ourselves. It is somehow a satirical observation of me and my generation.

VA: I heard that your characters have become so popular that teachers use them in history class with their students?
AS: That's right. Teachers all over the world teach history using my characters, as students can relate more easily to a Martin Luther King who may look like the people they admire than if they are shown an old picture of him in black and white. Somehow, it communicates and helps transmit the knowledge in a fun new way, and suddenly students are like, "Oh cool, where is this guy?"

VA: How do you pick your characters? Which one is your favorite, and why?
AS: I started with politicians, then I thought many other leading individuals impacted the world tremendously, such as Einstein, Gandhi, or nowadays we have people like Ruth Bader Ginsburg, the American judge, and so on. So, I decided to create other iconic figures from various backgrounds, especially when I saw people's reaction and how they connected with my art. I created an artist series. Each artist got their universe, so I tried to bring their characteristics into their portrait. Right now, I'm working on a scientist series. I created a portrait of Marie Curie. Sadly, it seems that not everybody knows who Marie Curie was. Creating the characters is how I communicate the knowledge and bring it to people's attention.

VA: What would you say to people who find some of your political characters controversial?
AS: When you create, people always have something to say about it. Sometimes they like what you do and sometimes they don't. I am trying to bring the whole spectrum, especially with the political figures. When people don't like something, I listen, because I need to understand how people feel about my creations. However, at the same time, I am not going to stop doing what I do because I'm afraid of what people are going to say.
HIPSTORY: Portraits by Amit Shimoni
VA: Who inspired you the most in your professional and personal evolution?
AS: Every character I illustrate inspires me. If you study about Marie Curie, you learn that she was the first woman to win a noble prize and the first to win two noble prizes in two different categories. Every time I start creating a new character, I get a boost of inspiration. We are always seeking for inspiration—everywhere. Inspiration can come from anything—when you walk down the street and you see someone who looks cool or when you listen to a song and you get inspired by the lyrics or the melody. I do not have anyone specifically who inspires me. However, if I have to mention one individual, it would probably be David Hockney.
VA: How do you think the internet has changed consumers' approach to art?
AS: The world is changing all the time. Sometimes, people take innovation to the right place and sometimes they don't. Change is happening faster than we can learn. That's why we are always processing how to use it. For me, it opened the world. When I started in high school, I painted on the wall of my room. I called my parents and my friends to show them my art. That was my platform. Now, I can create a political campaign in Mexico or Norway and I do everything in my studio in Tel Aviv. So, if you understand how to use these new technologies to bring your art to the people, that's great.
VA: You were talking about painting. I saw that you also create digitally on a tablet. What's your creative process?
AS: Hipstory is digital painting. I paint on a Wacom tablet. I research the person I'm going to illustrate and the work process is normally around three weeks for each portrait. However, sometimes, for some characters, I worked on the painting for up to one year, on and off. For Hipstory, I started the project five years ago. It's an on-going project, as I'm always adding new leading icons from history but also present-day icons as well. I started working on a scientist series. So, this project is always getting bigger and can still keep growing for some time.
VA: Is there something you'd like to say?
AS: Yes, concerning your previous question about the internet, we have a complex relationship with communication. We are addicted to it; we are afraid of it; we are overwhelmed by it, and I think we all need to understand how to take it to the next level—to create art and use that platform to bring art to everyone's attention.
...Creating the characters is how I communicate the knowledge and bring it to people's attention."